It's summer, hot and people want to go away on holiday. With the past years' staycation trend, Ibiza was swapped for Isle of Wight and Korfu for Cornwall, holidays no longer need  to be a 4-hour flight away. There's plenty of seasonal fun to be had in the UK and it's a great money saver to stay in the country rather than renting a villa in the Mediterranean. However, everyone wants to stay in a nice holiday home and the nicer they are, the more likely the guest is to return, pay more and pass on the word-of-mouth recommendation.
So what can you do to add value to your holiday home and lure the guests in? First, consider your target audience. Will they like chintz, minimalism or sea shell decorations? Will you be renting out to couples, families or even singles? There's no point spending money on a project if you don't know what your guests want.
Holiday home improvement ideas
1. Bathroom – Regrout and add a new shower head. Get rid of old taps and freshen then place up with pretty bathroom accessories. Think about soap dispenser and toilet paper holder, they really do pull the decor together.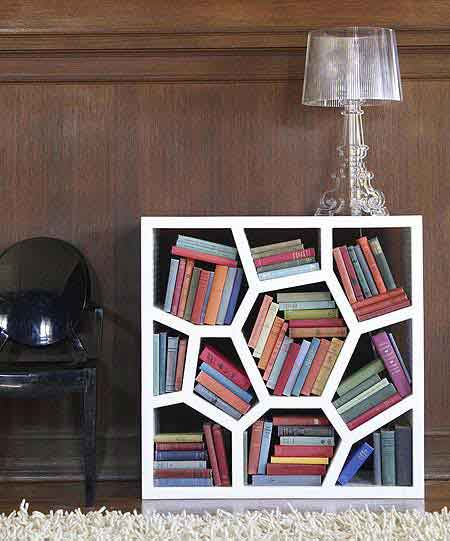 2. Entertainment system – Should the weather fail and guests are forced to stay inside, nothing would be more appreciated than a DVD player, or an iPod docking station. Even a little bookshelf with holiday reads can cheer up when the rain's pouring down. WIFI might be another feature to consider.
3. Invest in kitchen appliances – The ultimate holiday home should be a home away from home. Clean the kettle (vinegar works wonders), dust off the toaster and invest in appliances you would want yourself for a relaxing stay. Coffee machine, wine bottle cooler and a well-stocked crockery cupboard will be appreciated. Hanging rails are perfect solutions for kitchen clutter.
4. Update your kitchen – While your guests might not be after a cookery holiday, no one wants to struggle with an old hob, use a powerless microwave or wash the dishes by hand. Keep it simple and keep it modern, unless you're going for a rustic kitchen experience, in which case an AGA would do the job.
5. Create a dedicated outdoor area for sun lovers – Your holiday home might not be close to the sea or even in a very leafy area, but if you create an oasis in your backyard with lounge chairs, a barbecue, outdoor heating and a hammock, guests can at least imagine a Caribbean breeze.
6. Spruce up the exterior – If guests pull up to a house that looks run down, they'll most likely feel the urge to turn around. Hire a painter and keep the facade smart and tidy. Re-paint the gates, or for the idyllic look, go for a picket fence.
7. Selling points – Emphasise your holiday home's selling points. This is all down to decoration, and can be tricky. You don't want to exaggerate, but at the same time you want to make your property stand out. For instance, if you've opted for a nautical theme make sure you go for a navy blue, white or red colour scheme, with wooden features. Towels, bathroom rugs, toothbrush cups and cushion covers should all reflect your chosen style without being gimmicky.
If you need help improving your holiday home, the recommended tradesmen on Rated People are the ones to turn to for help. Post your job on the website for free and connect with a local tradesman today.
Thanks to Elledecor.com, Dedon.de, Controlblissblind.co.uk for use of photos.