Advice
Design ideas for children's rooms
Designing your son or daughter's bedroom is the perfect excuse to let lose your inner child; think fairies and dinosaurs, the possibilities are endless!
When designing a bedroom you need to consider how they will grow into the room, rather than out of it, pick good quality furniture that will last. Indulging in their latest obession or hobby is fine, but remember it is likely to be short-lived, stick with accessories rather than paint or novelty furniture.
If you do decide to go all out here are some of the best on the web.
This fairy princess room was designed by Kidtropolis for a little girl in Mississippi. What a clever carpenter – we bet he secretly had fun making this pink hideaway.
In progress…
Another fairytale bedroom from Home Designing. Neutral decor and fun furnishings, mean that in a few years time the owner won't need to repaint with 5 layers of white paint to cover up a forest-themed green wall!

Hot hot hot safari room – lots of adventures to be had in here.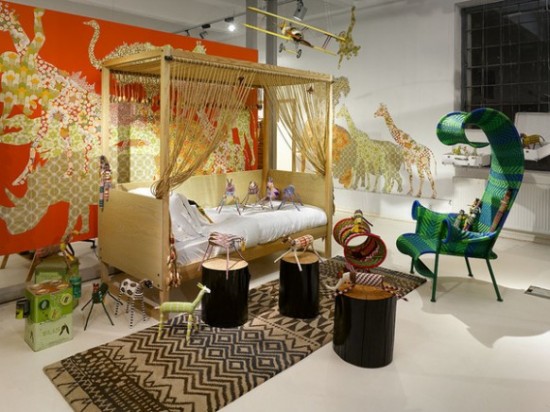 The white and silver Moroccan theme looks lovely but we're not sure how child friendly/practical this room would be?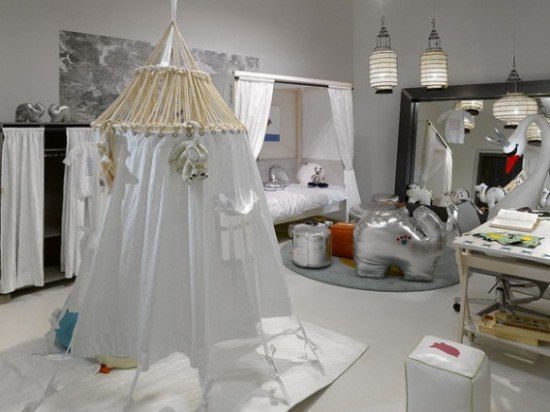 The ultimate little boys room; if it's not trains it's got to be planes. The newspaper wall looks great – a fun room with a little bit of bedtime reading thrown in!
All from Home Designing
Most of these furnishings aren't available on the high street, but commissioning a chippy to make your little darling's dreams come true is priceless and often cheaper than you might imagine. A new bedroom themed around their favourite things is a child's ultimate birthday present, or perhaps just a nice treat.
Post your job for free on RatedPeople.com to be put in contact with local, quality painter decorators and carpenters along with 22 other trades.