Do you know what scares us? Well a lot of things actually, judging by recent conversations in the Rated People office. We've had everything from snakes to a nest of wasps but there's one thing that gives us all the shivers – bad DIY.
In honour of the scariest time of year, behold your favourite horror and thriller films as you've never seen them before, as we give them a frightening Rated People twist…
Try sleeping with a leaky tap on your mind Clarice, we dare you.
Do you want to pick up the hammer and play a game? Choose wisely my friend.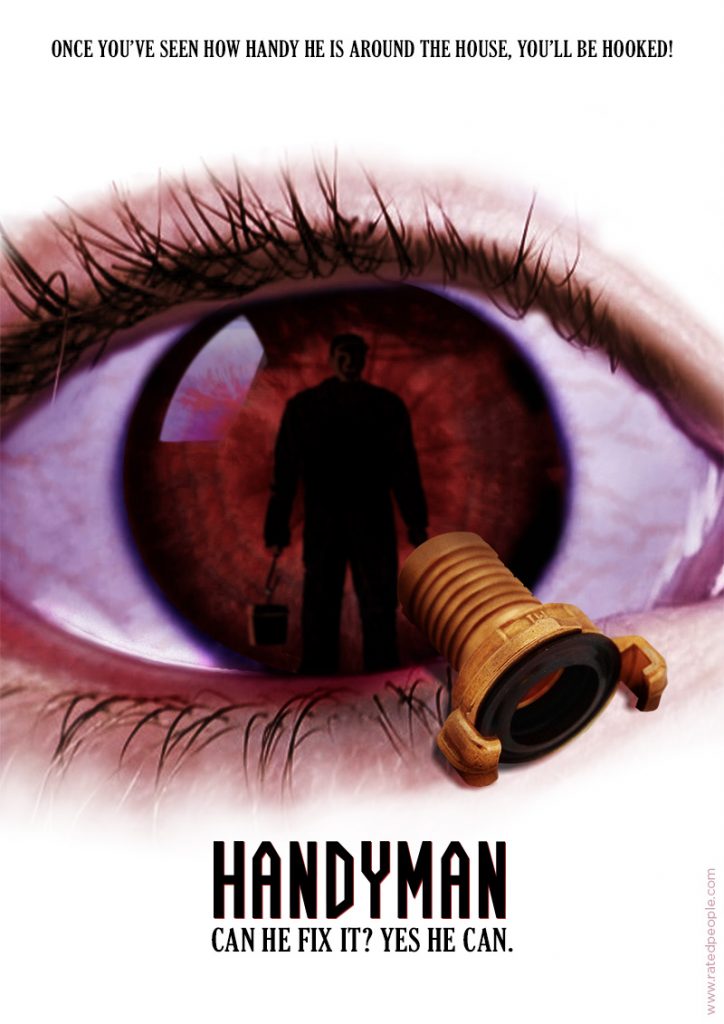 The handyman is the real legend here, Helen. He'll fix it and he'll put your new shelves up while he's at it.
Paint everywhere, no power and a lost family. If only he'd called on a few tradespeople. Could you cope with the destruction of the life you once knew?
Can you name the four films we've adapted? Let us know in the comments below and feel free to add your own ideas into the mix! Of course if you do need a handyman, plumber or another tradesperson to save you from the horrors of DIY, you know where to come.