If you're going to spend money on your home, make sure you invest in its infrastructure before picking out wallpaper patterns. There's no point spending time and money on the cosmetic appearance of your house if the basics aren't right.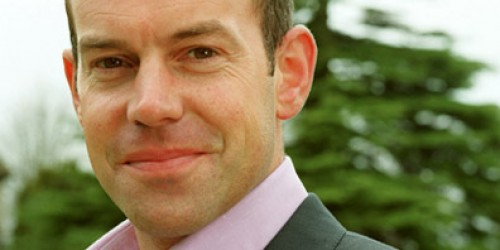 Which home improvement projects sell houses?
Remember that gadgets quickly go out-of-date. A new boiler, on the other hand, is a better investment and a far more desirable feature for buyers. They can easily add gadgets, but sorting out plumbing can be expensive and messy and can easily put buyers off. It's important to get the basics right, and these start with:
The roof: an expensive job and less satisfying than internal projects, but small running repairs will always save money in the long run. Jobs such as removing moss – which can clog gutters/ down pipes, and cause freeze and thaw damage – are best carried out during the summer months. Surveyors are very picky nowadays and looking for reasons to mark-down the value of a property, often worried about over-valuing a property for mortgage purposes. Don't give them an excuse to reduce their valuation of your property.
Heating: a new central heating system will pay for itself. Fitting it is disruptive, which is why it is best done before you begin on any superficial home improvements. A new system installed by a heating engineer will cost between £1000 and £3000 but could add up to £5000 in value to your home.
If your boiler is old replace it or mend it. When buyers see an old boiler in disrepair they instantly question the quality of the plumbing. A new boiler won't necessarily add value to your property, but like many of these things, in a buyers market you need to do things not just to add value to your property, but to make it more saleable.
Electrics: If they aren't up to scratch, have them mended by a qualified electrician or re-wire the property. Doing this before you re-paint will save you a lot of money. Not getting them fixed could put buyers and, or, their surveyors off – re-wiring and re-decorating is a major job and a major expense. Many buyers are looking for a property that either doesn't require any work or some where that they can put their stamp on with simple decorations, whereas properties in need of disruptive renovations put many buyers off.
Damp and mould: treat the cause and you won't have to keep spending on fixing appearances. Again,this is something a surveyor is likely to spot.
Once the basics have been covered what projects add wow factor?
Big features tempt buyers, but bear in mind that they are luxury home improvements and you need to be able to justify having them. Ask yourself, will they make your space better? Once you've got the basics right here are some you might want to consider:
Skylights: light not only sells houses, it makes them more enjoyable to live in. Installing a skylight in the kitchen or above a dining table can make a huge difference to a room. Skylights don't just mean small rectangular Velux windows. I am considering a large window that runs across the whole length of our upstairs corridor – light will flood in, making the space look bigger. It's not a cheap option, it will cost from about £3,000, but it will make a feature of what otherwise might not be a very interesting space.
Remember that before installing a skylight or making any changes to the exterior view of your house, you'll need to check with your local planning office that the plans are acceptable.
Sliding doors: I always mention the flow of a house: doors opening out from the main living space into a well designed garden wouldn't go a miss in any house. There are so many options with glass nowadays, you can even replace a whole wall with it. The finished result will transform your home and how you live in it, but replacing bricks with glass is expensive and disruptive. It's not a project for the faint-hearted, but the result will speak for itself.
Long doors: a trick of the trade and one that I have done in my own home. We all look for big rooms and high ceilings and floor-to-ceiling doors are a great trick to to create this effect. This is a look that works well in modern and period properties. In a modern house if you paint the doors the same colour as the walls you will create the illusion of space, while in a period property good quality wooden doors can add a sense of grandeur.
Best,
PHIL
Whether you're improving your home to sell or you just want to maintain it, a professional can make easy work of the task.