There's always a new design/lifestyle trend around, whether it's eco, minimalist or retro; here are some unusual houses with the wow factor that are trying to start trends of their own.
Unusual houses and architecture around the world
Yes, this really is a gold house. Located in the Southern Californian desert and named  Acido Dorado (Gold Acid), this is a mirage of glass amongst a steel grid, designed by its owner Robert Stone . The gold isn't limited to the exterior; the interior is furnished in white, gold and champagne. A truly indulgent home, but I wonder how you would turn the door handle to get in without burning yourself?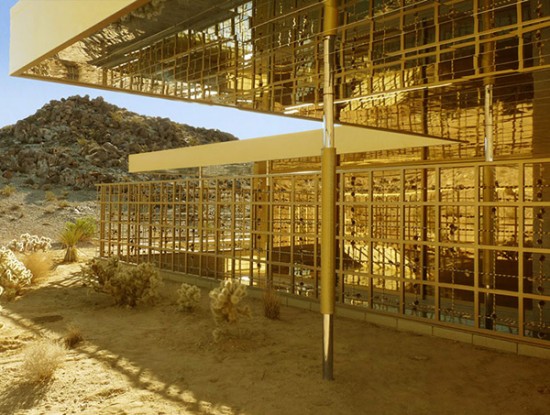 This modular house is as long as the horizon; made up of four "house" modules and six "deck" modules forming an L-shaped layout around the pool.
Simple lines and colours work well in this vacant environment – the browns and oranges compliment the landscape and the pool – wow! But it looks very exposed; lovely on a sunny day but I bet the pool doesn't look so good after a sand storm.
Photo credit: Joe Fletcher Photography
This one really was a project of a life time; it took almost 30 years to renovate this 200 year old building. Behind its period facade is a super modern cabin, made of modern eco friendly materials and solar panels. Very French chic.
Photo credit: Sarah Blee
Underground homes are not a new thing, but it's unusual for the structure to be completely submerged and resemble a hobbit house. Located in the Swiss village of Vals, it is easy to miss this house if you don't look carefully. Its spherical hillside opening allows it to be flooded with light – obviously its best feature.
The view is great but we're not sure if living like a mole is really for us. Underground house photos from Gizmodo.
Only in America… Near the Bighorn Golf course in Palm Desert, it is thought, by some, that this is in fact the ugliest house in the world! At first we thought it was a building site or a shanty town but this is in fact a $30 million built- to-order mansion, which was intended to blend into the Santa Rosa Mountain side.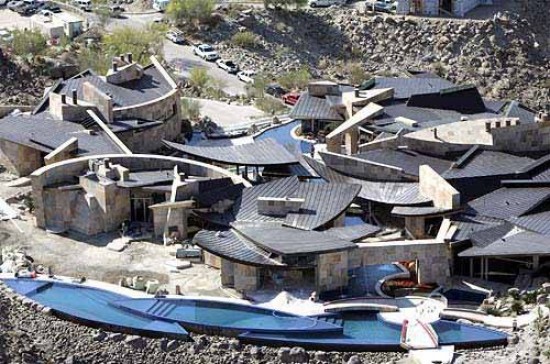 Whatever your style, our tradesmen are happy to: renovate, extend, build or improve your home. Post your job, for free, on RatedPeople.com to receive up to 3 quotes from quality, local tradesmen.