Hosting big events at home has never been more popular due to the ever-rising price of venue hire. Large scale celebrations, such as weddings, are costing couples an average of £20,000 per party, so it's no wonder that many people are choosing to welcome their friends and families into their homes for celebrations.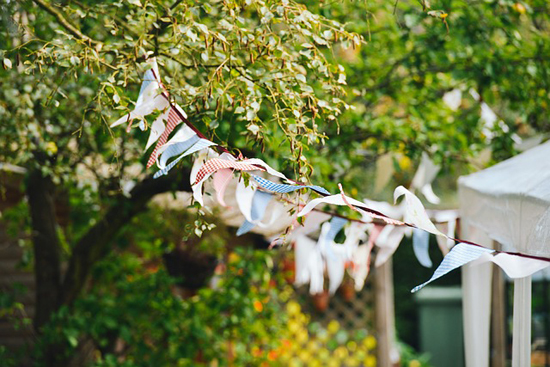 Image source: Pixabay
Although large scale entertaining at home is on the whole cheaper than using a venue, there are still many financial and technical pitfalls to avoid. And while you have free reign to design your event however you wish, don't be fooled into thinking that equates to stress-free planning. Nevertheless, with enough forward thinking, celebrating in your garden or home is well worth the effort and gives an added sentimentality because, really, there's no place like home.
Cover up
The most important consideration when hosting at home is rain. Guests can either be indoors or under the cover of a marquee, and while the second option costs considerably more, it's far better to create a separate, specific place for celebrating rather than giving guests access to your home, where they'll most likely be spread out across multiple rooms.
Image source: tOrange
Marquees are still a cheaper choice than venues; shopping around and negotiation help. It may seem that your garden is too small for a tent but in reality they are much larger than the eye perceives.
Walkways are very important, because without them, rain can make your lawn a muddy mess that gets spread around inside. They also offer smokers cover and create another space for guests. On the ground, some flooring is essential.
Image source: David Higgs via Flickr
Because your garden will be the focus, making it look fantastic is a must. This needn't cost a lot: you can simply work at your garden in the months leading up to your event and plant everything yourself. Any offcuts can then be used as decoration while money can be saved by bringing smaller plants and potted trees into your marquee as ornaments.
Power up
Electricity is a big consideration when hosting a big event. Some larger homes will provide ample power but others will require a generator. These aren't as scary or expensive as they sound. It's best to check what requires power, from lights to heaters, and consult with a generator company about what's best. For events using a caterer, such as weddings, it's often the case that a separate tent with a full kitchen will be needed, in which case a generator is a must.
Image source: Canadian Film Centre via Flickr
Park up
Often forgotten is that most homes don't offer a lot of parking. Unless you plan on blocking the street with enough cars to fill a motorway, it's best to arrange alternative parking.
Look around the area for carparks. With direct communication to owners, it's possible to rent out the lot for a fixed price. Alternatively, ask around at local community places, such as churches and schools, which may be open to the idea. Guests can then walk to the event or a shuttle bus can be provided. For rural parties, fields are an excellent option but care should be taken to make them well lit.
For an added price, valet services are also an option, which will take a guest's car from in front of your home and park them at a location nearby.
Wash up
Next up, toilets. For parties with many guests, it's well worth considering bringing in outside toilets. Gone are the days of fetid portaloos; there are now many mobile toilets that look luxurious, from trailers with separate male and female toilets, to themed cabins and huts.
You can of course use a toilet inside the home but be wary of the impact brought on by a large number of guests using these rooms. They're quickly dirtied and problems can occur with so much flushing. Nevertheless, smaller parties can make use of a downstairs toilet. Consider laying down a carpeted walkways to soak up some of the dirt or mud coming in from your garden.
Image source: Pixabay
Shut up
One of the biggest considerations for home entertaining is neighbours. Nothing spoils a party more than a noise complaint from an angry neighbour or worse, a visit from the police. So give your neighbourhood plenty of warning.
Then, know the law. Night hours in the UK are 11.00pm to 7.00am. An unacceptable level of noise during this time can lead to problems, but in reality, a one-off event in your garden probably won't lead to an official warning. Just be very open with next door about the party and do everyone a favour by turning off your music and heading indoors with any late-night stragglers after 11.00pm. Be considerate and unless you have very unreasonable neighbours, your event will go off without a hitch.