Advice
How to era-match your home
When it comes to home décor it is very much each to their own. We all have our own sense of style, whether we are driven by what we see on television, in interiors magazines or just a collection of things we see and like at antique shops, car boot sales or department stores.
But there is something complete about entering a home where the interior matches the exterior. I am not talking about the colour palette used (although that can be a factor) but more about the period reflected indoors and out. Not everyone can manage it or even like it, but matching the period of your home to the decoration inside it can be a rewarding project. Although, for some, it can quickly become an obsession that takes over their home and their wallet alike.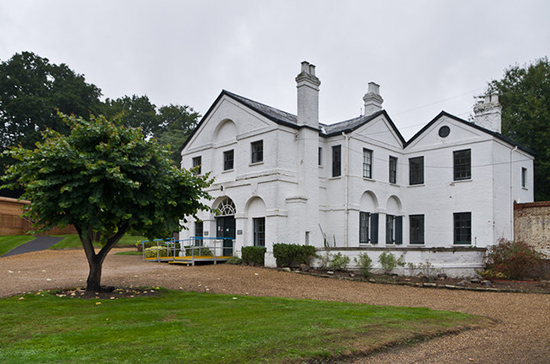 Image source: Ian Capper via Geograph
If you want to decorate your home with an interior that matches the outside then you will need to do a little research. The first stage of this is to identify the period of your home. Many of you will be able to establish this just by looking, but you should also find clues in the deeds to your home or by doing some reading at a local library. Books or websites on architecture can provide lots of clues as to whether your home is Tudor, Georgian, Edwardian, Victorian or Modern. A timber frame and latticed windows should tell you it is Tudor and decorative tile work should signify it as Victorian, but it always helps to find out more.
Detailed reading should also allow you to break down some of these larger periods into smaller blocks of decades in which your home may have been built. Resources such as those of the Geffrye Museum in London can be invaluable in getting your look just right. They will also show you that it is not always about buying things that were made in the exact era of your home. So, for example, a 1970s home would still feature a few items from the 1960s and even the 1950s.
Image source: Maryc
You will find that auction sites such as eBay are good for tracking down bargain period items, but you may also discover that reproductions of furniture or design are available new and even in the mass market. So, you can find reproduction and traditional Victorian wallpapers from the likes of Cole and Son or more reasonable modernist versions from Graham and Brown.
Similarly, John Lewis or even DFS will have styles that will fit with your look without breaking the bank. You will know what your budget is and whether you can afford to trawl the antique shops of west London, check out the local auction houses or try house clearances and charity shops. All can turn up equally good finds and be equally rewarding to search through.
Image source: Pixabay
Styling your home to fit with the period in which it was built is not simply a case of buying anything from that period and fitting it in around the 40-inch plasma screen. You have to be clever and use space as well as objects. Modern homes demand sparse décor and space, whereas Victorian homes may have had more clutter in smaller rooms.
The National Trust are experts in setting up rooms to accurately reflect a period and their guide is very useful for fitting all of the elements together. They can also give you some pointers on colour, an area in which modern technology can help you recreate the past, as nearly any paint retailer is now able to match colours that may be specific to the period you want to recreate.