I'm one of those people who get the autumn blues. No matter how nice the crisp, sunny days in September can be, I know that the dark days of October and November are almost upon us. When the light disappears, it's gone at least until February.
But forgive me for my doomsday prophecies. The key to combat gloomy days is obviously to let the sunshine in – with bright soft furnishings and lots of natural and beautiful lamps. If you can install a sky light you will get extra light flowing through too, which can really open up spaces and make them look bigger than they are.
Image source: … etc
Another clever trick is to invest in mirrors. These will reflect light coming through the windows and again, make a room look more spacious. A cramped hallway is the best place to position a mirror. In Feng Shui it's thought that a mirror placed in a hallway will add energy and flow down the hall and circulate it through your house. If there's anything we need in the autumn, it's energy!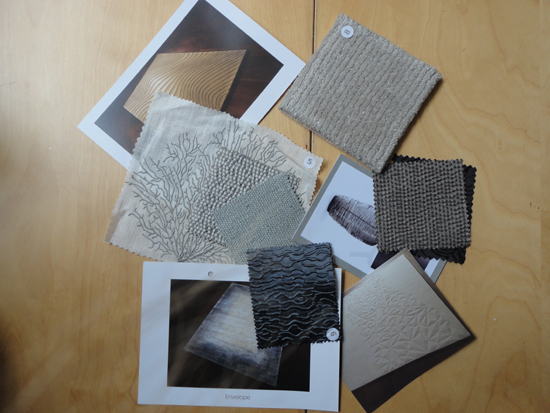 White interiors tend to look quite calm and they don't have to be clinical. In fact, if they're clinical they're done the wrong way. This is a style that craves accessories, textured textiles and different shades of white. Since it's already cold outside, you definitely don't want to get the chills as you enter your home. I know I don't! If white on white is too much, how about beige and light grey colours?
Image source: Lonny Mag
I'm a huge fan of curtains as I have single glazed windows in my bedroom and it would be far too cold to keep the windows without any protection. However, if I was blessed with triple glazed windows, I would leave them as they are and hang lamps and accessories, such as hanging mobiles (in a non-kid way), to make them look less bare. Right now, my solution is to have white curtains in the living room and white sofa covers. So far, there haven't been any stains… As I have a basement flat I need all the light I can get, especially as the days get shorter. If I could install that sky light, I definitely would.