Peter Andre has been living in his family home for over a year now. Costing a cool £2 million, Andre's East Grinstead, West Sussex, pad is a 7-bedroom modern house on a private road, hidden away from crazed fans. Luckily, Pete isn't the most private of celebs. There is no mystery about his home, if you want to take a closer look inside, you're in luck, it regularly features in his reality TV documentaries.
Like most (normal) people the need to be near his son Junior's school promoted the move, family man Pete said: 'I absolutely love the house I've been renting since my split with Kate but it's not near Junior's school and that's a real priority for me.'
Moving house is commonly known as one of the most stressful things you can do, but not for Peter. Looking too cool for school when he moved in to his house in April 2010 he was the picture of zen, while his entourage took care of the heavy lifting.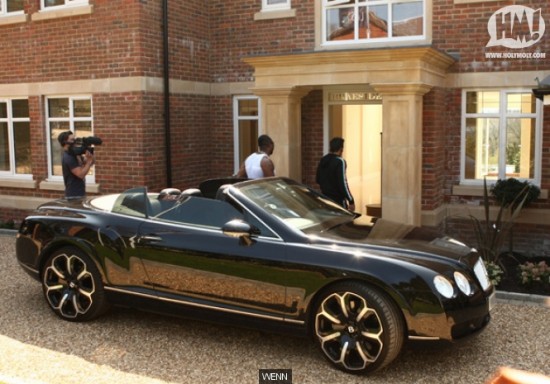 Image credit to: HolyMoly
Like Mr Perma-tan Andre himself, houses need maintenance and we hope that when Pete's pad needs a little lift, fill, enhancement or polish that he'll find his local tradesmen through RatedPeople.com.