Advice
Pineapples in architecture
When you think of high end design and iconic symbols of wealth, pineapples probably aren't the first thing that come to mind. Rewind to the 16th century, however, and they were a symbol of sophistication. Christopher Columbus discovered the pineapple on a Caribbean island in 1493 and introduced it to England, where for two centuries it remained an expensive rarity. Pineapples were often the centerpieces at banquets and those who couldn't afford to buy one could rent one for the evening!
Their novel shape only made them more popular and the pineapple started being represented in art and architecture. The most famous example of the pineapple craze is The Dunmore Pineapple in Scotland.
This folly is said to be one of the most bizarre buildings in Scotland. I think you'd agree that a 14 meter high carved stone pineapple is pretty ridiculous. This elaborate garden retreat was used, among other things, to grow pineapples. Follies were a symbol of wealth — only the very rich could afford to build pointless garden structures — and you don't get much more extravagant than The Dunmore Pineapple.
The plant was more commonly referenced on a smaller scale, such as through finials on staircases and gate posts, to welcome guests as an expression of hospitality and to give them an indication of the luxury that they could expect to encounter. Even Arlington Town Hall opted for a pineapple finial!
Image source: Arlington Pictures
Of course the plant has also been celebrated in its perennial form in the gardening world. It was the centrepiece not only of the dining tables of the rich, but also a maze in Hawaii.
The pineapple phenomenom isn't a thing of the past. It didn't end with the invention of the steam boat or the refridgerator, it's still going strong. The Grand Lisboa hotel in Macau (the Las Vegas of China) is owned by one of the richest men in the world, Stanley Ho — there it is again, rich people love pineapples. Although the building was intended to look like a giant lotus leaf resting on a sphere, most people would agree it is most definitely… a pineapple.
If the pineapple is a symbol of hospitality, what better fruit-like structure could a hotel resemble!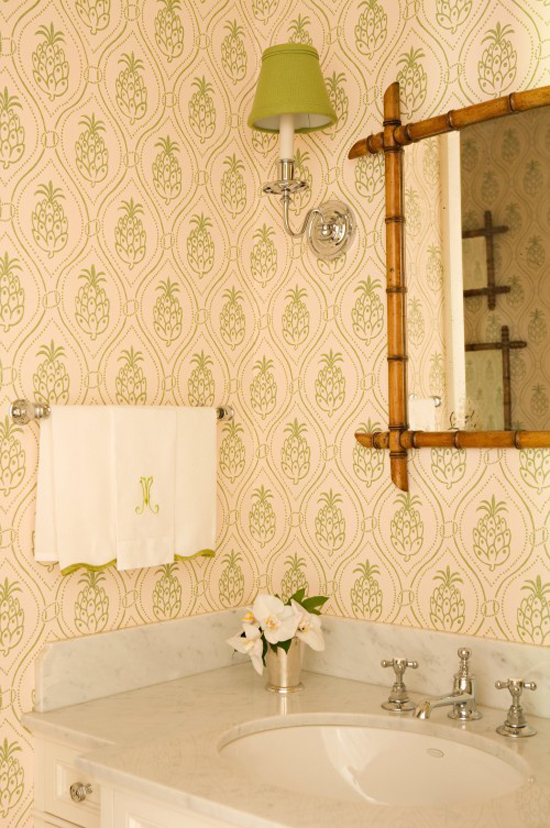 The modern alternative for the aspiring hostess with the mostess (the 21st century version of those who rented the fruit), should take note from this perfectly presented pineapple cloakroom – sure to give your guests the right impression.