With every year bringing new developments in home design, you can bet that if we were building afresh, we would make a few changes across multiple countries. The British Council thinks so too and is holding an 'Atlas of the Unbuilt World' exhibition, in association with Pernilla Ohrstedt Studio and the London Festival of Architecture. The aim is to showcase 65 new home or public building projects across 39 different countries. Public libraries sit alongside private homes and museums. Some will be complete this summer and others will find shape in the next 30 years but they all have one thing in common – they're real.
I paid a visit and narrowed down the list to just 10 projects to look out for. Some of the most interesting designs are public centres but they're brilliant sources of inspiration for future home designs. Our relatives could be living in transparent properties or mountainous shaped structures…
1) Museum of Contemporary Art: Mar del Plata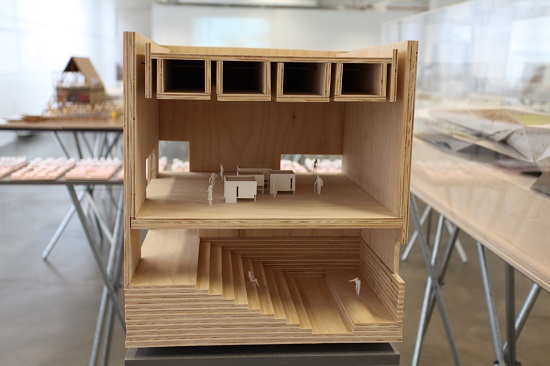 You would expect a building containing art to be creative in its design and from a distance this shore-based museum appears as giant rocks emerging from the sea. It's important that building creations keep their surrounding environment in mind with designs that minimise any damage to its natural beauty.
2) New Library of National Congress, Chile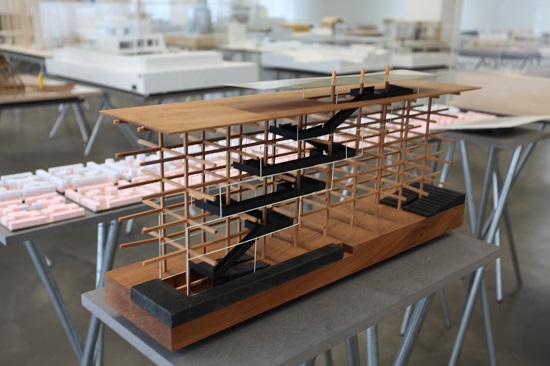 The open and transparent design sets this library apart. While we're not going to want our interiors to be externally visible, the fact that it makes the space seem endless is a huge step and one worth revisiting.
3) Inverted Pyramid, New Vertical Kampaung
The inverted pyramid is a six block social housing and one block public facilities development built with the 'kampung' – a traditional urban village – in mind. Its irregular shape proves that not all homes have to be square and displayed in horizontal plots. The steel frame around the pyramid facilities energy production and houses an urban farm.
4)      Bangalore International Centre
Here, trees act as buffers to lessen the odour of water drains nearby and an interior zoning system helps to navigate the space. With open plan on the rise, zoning is becoming increasingly important to mark boundaries in the home.
5) JST Product Complex
Inspired by Origami, the steel plates and pillars create a multi-layered structure that improves earthquake resistance. While we might not have an earthquake problem in England, creating structures that can bear greater loads can only be a good thing.
6) Lagos Water Community Project
Sustainability is at its best with wooden buildings floating on plastic barrels. Energy is provided through solar panels on the roof and water is conserved through a rainwater harvesting system which cleans water before putting it to new use. It's an essential in Nigeria but reducing water wastage is just as relevant for us in our fight to become more eco friendly and kinder to the planet!
7) House in a Forest
By placing this home in a forest, Paul Kaloustian's project encourages us to re-think our traditional idea of residential building. The concrete property has a load bearing structure which defines its spatial identity but the best features are the compressed walls and curved glass surfaces which play on the relationship between nature and architecture. You'll find filtered light and distorted views.
8) House Garden
The most familiar of the designs, this Prague plot moves three existing buildings into one. The typical shape is in keeping with its neighbouring homes but the internal design marks a complete departure from the norm. Rooms are connected to a conservatory by way of sliding walls and the surrounding walls are translucent to allow more light into the building. The home is self-contained with surrounding greenery which maximises the use of the space.
9) Krkonose Mountains Environment Education Centre
Made from concrete, this mountainous build places the natural environment at its roots. The walls and building are concrete creations while the inner partitions and furniture are plywood. It makes my top ten for its angular lines, which have their equivalent in the nearby ground.
10) Norreport Station
Last but not least, Norreport Station has multiple rounded, floating roofs covering transparent glass pavilions. The roofs and buildings were designed to fit around people's main walking patterns throughout the site. What's more, the roofs take their shape from any left over space to finish with a property that makes the best of the space restrictions.
Which new-build do you admire the most? Are there any improvements that you would like to see made commonplace in our residential homes? Let us know via a comment, on Facebook or Twitter.