Dating back to around 2010, the trend for open plan living has been on the rise. With the property market at a standstill, we've all been looking at ways to improve our homes and make them more saleable, or liveable. The first thing that comes to mind is that old fail-safe – space. The more space you appear to have, the more attractive your property will seem, both to yourself and potential buyers.
For those of us staying put, open plan can improve our family relationships as the lack of internal dividing walls forces us to spend more time in each other's company. It's all too easy to shut ourselves off from each other when mum's in the living room watching the television, dad's cooking in the kitchen and Emma's doing her homework at the table.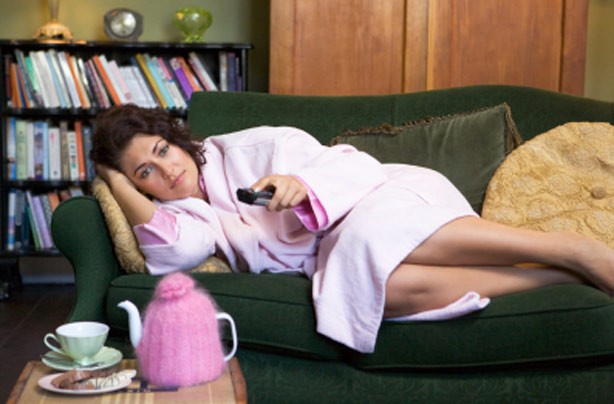 There are drawbacks to open plan of course. The aroma of your cooking can easily spread to the living room and it's probably not the best living plan for the easily distracted.
But used in the right way, you could benefit from the airy, lightened atmosphere in your home. Keep your bedrooms and bathrooms separate and you'll still get that alone time. If you work from home, I would keep your office closed off too! To fix the aroma from the kitchen, think about fitting sliding doors which retract into the walls when not in use.
If open plan's for you, remember to clearly mark out the different areas of your room. You'll want to maintain an impression of order and this will create a polished look. Experiment with different flooring materials and patterns to indicate where each begins and ends.
Furniture is another great way to break up space. Arrange your sofas in a square or invest in L-shaped pieces for an instant divider.
Image Source: Indo Home Design
How do you stop it from looking cluttered? Make sure that your storage is open rather than closed. Swap cabinets and cupboards for open shelving. Having your items on display will add warmth and character to the room.
Image Source: Home Klondike
The biggest problem with open plan designs is the loss of wall space. What better place is there than the wall for our sideboards, cupboards and appliances? A kitchen island is the perfect replacement, especially if it caters for more than one function. A hob can sit happily alongside a breakfast bar and share space with a cupboard or two. Many islands combine linear and non-linear lines to soften the effect of a central placement.