Advice
Thomas Cubitt – a rated tradesman
Yesterday the whole marketing team went off for lunch to The Thomas Cubitt, a nice pub close to our offices. After we'd finished our meal and the conversation slowly died out, someone asked "Who was Thomas Cubitt".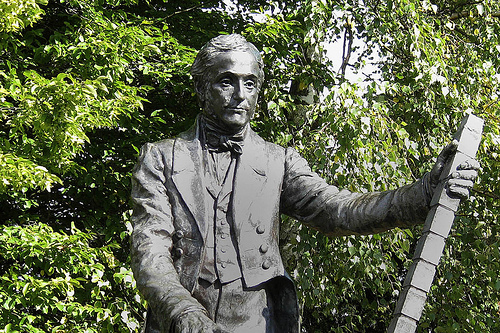 photo courtesy of mira66
No one knew. Turns out he was a legendary master builder in London. The Thomas Cubitt, therefore, is the perfect pub for us at RatedPeople.com! A pub that honours a quality tradesman is one we definitely support. Normally we highlight contemporary builders in our blog posts, but as it's Friday we thought we'd supply you with some trivia around good ol' Thomas Cubitt. Who knows, it might come in handy for an upcoming pub quiz?
Thomas Cubitt developed one of London's most exclusive addresses. He also worked on the grand buildings around Belgrave Square, which are now primarily embassies. Nigella Lawson and Charles Saatchi are among the celebrities occupying Eaton Square
Cubitt's son George was the great-great-grandfather of Camilla Parker-Bowles
Lewis Cubitt, Thomas brother designed King's Cross Station
Thomas was a pioneer in the building industry and employed his own men across the building trades rather than sub-contracting
The Great Exhibition of 1851 was Cubitt's idea put forward to Prince Albert. Cubitt had been inspired by a friend's visit to a Parisian exhibition
Cubitt was called the "Emperor of the Building Trade" – we're sure he would've gotten excellent ratings on RatedPeople.com
Large parts of Clapham and Pimlico were built by Cubitt and his team of builders
Have a happy weekend!
If you're in need of a rated tradesman like Thomas Cubitt, post your job for free on

RatedPeople.com

and up to 3 quality, local tradesmen will be in touch with a quote. Remember that the tradesmen buy the leads so they're genuinely interested and invest both time and money.