When it's time to do up your property, you have a choice between using a qualified builder or attempting a spot of DIY. While DIY is seen as the cheaper route, I've seen many failed attempts that don't just look bad, but put people in danger. If you're not skilled to carry out the jobs yourself, consider using a tradesman to keep you and your family safe. It'll be worth the £100 a day minimum for basic work and even the £200 upwards for more detailed, skilled work.
Image Source: Home Adore
Inviting a tradesman into your home can be daunting. When you're unsure about what to expect, you're more likely to turn to DIY or fall into what I call the 'leave well alone' group. If it's not you, chances are you have a friend who is a member of the 'leave well alone' clan – complaining that his or her house needs improvement but making no attempt to kickstart the process.
When working with builders one thing to remember is that knowledge is power. If you do your research beforehand, you won't be as afraid to ask questions and your builder will appreciate you taking the time to understand what you want from the project.
Your home is your most important asset, so you're well in your right to be protective of it. But, keep in mind that while builders might not always be right, they have experience under their belts and they're likely to know what will work in your home. In a sense, they will know your home better than you do –at least structurally!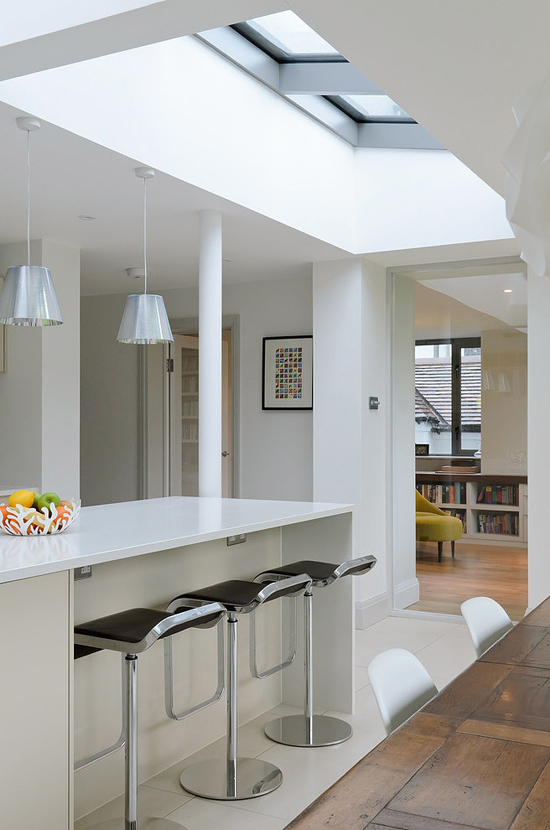 Image Source: Home Adore
I've heard of small hurdles popping up in even the most organised projects. While your builder will handle the tough job for you, you will still need to make lots of decisions yourself to ensure that the finished work is as you expected. It might be choosing a toilet seat, taps, sockets, colour schemes or perhaps a sink for the bathroom. Whatever it is, give yourself plenty of time and don't panic. Last minute decisions are a recipe for disaster and home improvements aren't always black and white. With that in mind, remember that if you do delay making decisions, then there can be delays in waiting for the materials to arrive. It's not your builder's fault if the project takes a little longer because of this.
Often, you'll need to do a bit of digging (or your builder will) to uncover problems beneath the surface. Walls and floorboards are prime locations for this. Because of this and unforeseen delays with materials, you shouldn't be too hard on your builder in expecting a job to finish exactly on time. You can find that it takes a third longer than expected to complete a project but if it gets the desired results and your builder is forthcoming with information, I don't think it's worth rushing.
Image Source: Home Adore
To give you peace of mind, make sure to ask if the tradesman has public liability insurance and ask to see a copy. PLI covers the tradesman and usually everyone else on the property, from a personal injury claim and damage to your property. The amount varies from £1 million to £5 million depending on how much has been paid for. It's a must for challenging projects with higher risks and you'll feel more at ease knowing that if the tradesman has an accident in your home or causes damage, it'll be the insurance company paying out to cover it.
Go in prepared and you'll find that your building project will run smoothly!
Best,
PHIL
Looking for tradesmen you can trust? Post your job on Rated People and up to three tradesmen will get in touch to quote on your job. You'll be able to view their individual profiles, complete with previous customer recommendations, to help you decide who to hire.