About
I am a reliable builder / stonemason. home repair/improvement inc garden design..[over 25 yrs] 100 x5 star rating .....dealing with most building materials brick block and stone also repointing brick/stone...... garden landscaping concreting /construction design....patios.. walls ........ masonry outside painting etc etc ''''
and whilst not a full time face brick worker or full time paviour... would strive to do a good job on all work carried out please reply phone call/text/emails.... as WE pay for All job leads ......all I ask that the quote I offer FREE ...will not be used as a price guide? for COWBOYS to undercut? if they cannot offer a quote theres a good possibility.... they cannot do the job ..........before being a moderate/good builder/stonemason i am a fully committed honest trustworthy human being and a conscientious worker '''''''''''thus,,,you only pay for delivered material....with invoice i pay for all other materials and labour.... thus developing a trust between the builder/ customer and please have an open mind over ADVERSE WEATHER CONDITIONS during work ....as the weather is out of our control? FINAL payment to be paid on completion of work ....my peccadillo being paid a s a p when job is finished.........if after quote ... i was not successfull....please let me know................please take time out to offer rating......means a lot
Good to know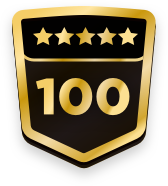 100+ ratings
Member for 11 years
Trades & services offered
Stoneworker / Stonemason
Primary trade
Brick & Stone Cleaning
Fireplace
Garden Wall
Landscaping
Stone / Concrete Paving
Stonework / Stone Cladding
Bricklayer
Garden Wall
Pointing / Repointing
Stonework / Stone Cladding
Builder
Cladding
Groundwork / Foundations
Partition Wall
Gardener / Landscape gardeners
Brick / Block Paving
Garden Design
Garden Wall
Landscaping
Stone / Concrete Paving
Specialist Tradesperson
Brick & Stone Cleaning
Brick / Block Paving
Demolition
Fireplace
Traditional Craftsperson
Fireplace
Stonework / Stone Cladding
Reviews & ratings
5
97
4
1
3
2
2
0
1
1
5
Susan

, CF42
Verified
Stonework / Stone Cladding
Always on time, friendly and hard working. Very pleased with job done. Would hire again.
TRADESPERSON, 18/12/2022 16:13

ta both you are great customers
5
Teresa

, CF82
Verified
Garden Wall
We were pleased with the walls that nick built for us, he was very easy to work around, he turned up all weathers every day, we would highly recommend him. G&T
TRADESPERSON, 8/12/2022 20:18

have a gr8 xmas both
5
Edward

, NP8
Verified
Groundwork / Foundations
A really conscious tradesman who takes pride in his work. Despite adverse weather conditions our job was successfully completed and we are pleased. Highly recommended.
5
Joanne

, NP13
Verified
Brick & Stone Cleaning
Nick repointed the front of my house, built a wall and laid a patio. He was reliable, friendly and hardworking throughout the job. He accommodated for my specific needs and wishes with the most helpful and problem solving of approaches. Highly recommended
TRADESPERSON, 2/09/2022 14:43

thank you me dear...my pleasure
5
Gail

, NP11
Verified
Garden Wall
Nick was very reliable and hard working. Worked on his own and took on the work when other builders/landscapers seemed to be put off by the difficult work we needed done. Thanks again Nick
TRADESPERSON, 2/09/2022 14:44

thank you...very much...for your understanding...when i was ill genuine nice people
Work gallery