Rated People can help make your business a success.
Our tradespeople can find the best quality job leads (our name for the jobs that homeowners post) and all the support and technology they need to build and run their businesses.
Whether you're wanting to fill your diary, you have ambitions to grow, or you're a large business looking for a more wallet-friendly way to keep bringing in new work opportunities, we can make it happen.
TELL ME MORE
Why join Rated People
Over 50,000 homeowners trust us to find them tradespeople each month. Join the skilled tradespeople who benefit from:
24/7, fast access to new jobs – no shortlists and no waiting for the phone to ring means you're in control, with no unexpected bills. Pay for leads there and then with inclusive credit or cash.

Want direct phone calls too? No problem with our directory bolt-on.
Higher win rate – a max of 3 tradespeople can give quotes for each job lead and with so many to choose from, the average is 1-2. Make a good first impression and chances are, the job's yours.
Get money back if you can't quote – we offer a credit refund.
Cost-effective marketing for your business – we spend big on our advertising so you don't have to, with ads across TV, Google, radio and social media. Plus, benefit from our SEO with your unique profile page that builds your reputation and helps secure new customers.
Genuine ratings and reviews – refreshingly honest, so you can be proud of the feedback you receive from real homeowners. Like word of mouth, only on a bigger scale!
Free, best-in-class app to find and manage work – organise your business from anywhere, with tools that make admin easier, like our Lead Tracker and invoice generator.
Enquire now
How it works
1. Pick your leads
Jobs that match your trade, skills and work area get added to your Live Leads list.
Snap up the ones you want to give quotes for and see contact details straight away.
2. Arrange to quote
Contact homeowners and give quotes for jobs.
You can pick up the phone, use our Chat feature, or send them an email to get in touch. If they hire you, arrange to complete the work.
3. Get rated
Once a job's done, ask the homeowner to leave a rating. Ratings and reviews appear on your profile page and refer to real jobs posted by real homeowners.

Received a rating you're proud of? Spread the word through social media, with our simple social sharing feature.

How much it costs
We're not a one-size-fits-all platform – we'll tailor your membership to you. You'll pay a monthly membership fee that we'll agree with you in advance, which is determined by how many jobs you're looking to do and includes credit to put towards buying leads.
If you've spent your credit, you can pay individually for leads until next month's credit comes in. Lead prices start at £2 and go up to a max of £75 for the largest jobs that would be the biggest money-earners.
Enquire now
Don't just take our word for it
Here's what our tradespeople have to say…


"When I started with Rated People I was a one man band. I've now grown to a small business with multiple employees, covering a larger area. The best thing about Rated People is being able to pick the work when I want it and not waiting for the phone to ring."

Keith Marsh, K Marsh Plumbing & Heating Ltd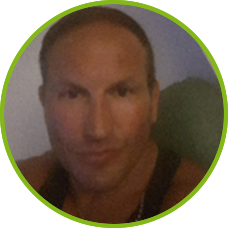 "I spend thousands a year with Rated People, I could put this into any advertising but a lot of the jobs which came through, I probably wouldn't want to do. With Rated People I only choose the jobs I actually want to do."


Scott Macaree, S. Macaree Plumbing & Heating




"I was looking for a way to grow my business online and be introduced to new customers. Since working with Rated People I have had a consistent flow of work coming through every month. I'm very proud of my reviews on the site."



Vio Voiculetiu, Vio's Property Maintenance Ltd


Get started with Rated People