Advice
Awaiting London Fashion Week: designer home ranges
The fashion circus is about to reach town, and all trendy couture eyes will be focused on London from the 16-21 September. While we're less interested in how short or long the hemlines are for Spring/Summer 2012, we're more keen to focus on the designers' interior design lines. As New York Fashion Week is kicking off today, we're digging deep to see what Ralph Lauren, Fendi and Missoni can offer as we await the London catwalk looks.
Fendi Casa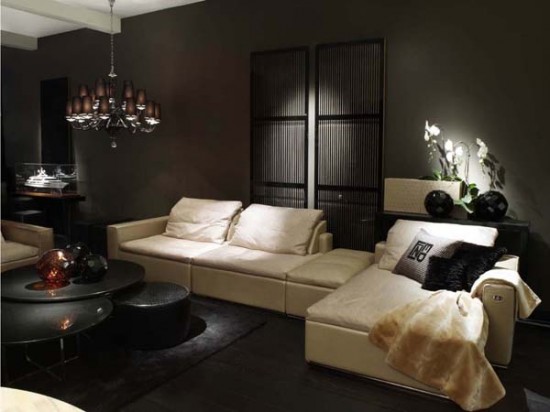 Created in 1989,  this top of the range designer collection has been going for a good while. This is luxury design as it comes, with materials enough to make PETA blush with anger. Focused on fox, mink and sheep skin, these materials on accessories such as cushions complement the muted, understated tones of key piece furniture. While most of us can't afford even an arm chair from Fendi, we can incorporate the ideas into our homes using the same sophisticated colour schemes and materials.
Think about: keep it simple. Don't decorate with too many colours; leave vases, flowers and cushions to give a splash of colour to the room. Cream, nudes, black and dark mocha will give it an elegant touch, along with fabrics such as suede, leather and crocodile. The danger is to go overboard and end up with a leather haven, so be careful to let one material own the room. A rug with patterns inspired by the FF logo will do the trick.
Missoni Home 
From Fendi's understated luxe to Missoni's bohemian designs, the two Italian fashion houses are miles apart. Patterns, colours and a splash of fun is Missoni's forte, and is easy to incorporate in your own home. In fact, IKEA's bed furnishings can easily be adapted in a Missoni style, as can cushions and towels. Quilts, bedspreads and plaids are a must and will be a cheerful look during the dark winter. Compared to Fendi Casa, Missoni's design feels more lived-in and is family friendly, an easy look to copycat.
Think about: avoiding a colourclash, don't buy every furniture in print. Pick a key piece, say a sofa or bed, and build your room around it with whites, beiges and nude colour tones. Alternatively, if you want to keep your furniture white and clean, add striped curtains, lamp shades in stand-out tones and a striking blanket to jazz your room up.
Ralph Lauren Home
Dark wood, checks and Ralph Lauren Home is where it's at if you want to feel like you live in a grand country home.  The new collection Brookfield is classic and elegant, with that timeless look that resists trends and fads. This, however, can be slightly dull and too "grown-up".  However, if Chesterfield, backgammon and libraries are your thing, then Ralph Lauren Home is the right inspiration. Other themes that the team at Ralph Lauren do well is navy and shabby-ultra chic.
Think about: living the American dream. It's all about laidback luxury in good, quality materials. Invest in good heavy fabrics such as cashmere and wool, and add good accessories. Knitted cushion covers (in Ralph Lauren's traditional cable knit), coffee table books and vintage antique market finds such as chests and photo frames will add the right RH flair. An abandoned polo mallet will capture the essence perfectly.
If you're looking to decorate or renovate your home, post your job for free on RatedPeople.com. Whether you're planning to style your home in a Ralph Lauren or Missoni vibe, our tradesmen can do the ground work for you.