Advice
Buildings with nick-names – can you tell what it is yet?
Unusual shaped buildings are popping up across London and Asia. Even if the architect didn't intend them to be funny looking or resemble something fruity, the nickname-loving public is taking them under their wing and christening them with more appropriate/ representative names.
In London we have The Gherkin and The Cheese Grater, and The Walkie-Talkie is soon to join them. These local landmarks have caused controversy among the more conservative Brits. The suggestion that The Gherkin should be granted the same protection as the 300 year old St Paul's cathedral, with the air space around it controlled, was a step too far for many.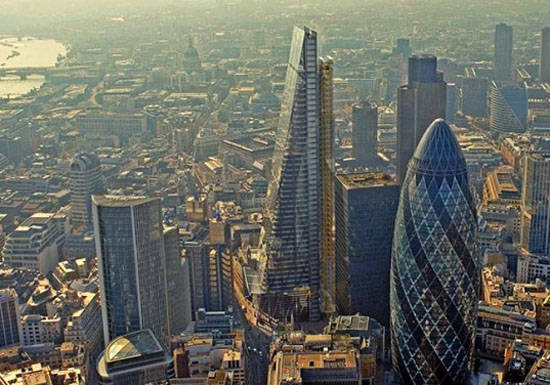 Look further afield and the the architectural designs are less subtle… Piano House in An Hui Province, China, leaves you in no doubt of the building's function. The piano and transparent violin play host to young musicians. No wonder China has so many child prodigy musicians — you couldn't help but be musically inspired by this building!
Image source: Sky Scraper City
Asia is famous for it's foodie structures. The Esplanade-Theaters in Singapore are not a favourite with many of the locals who criticise the architecture for being too westernised and not representative of Singaporian culture. It was designed by the UK architectural firm, DP Architects PTE, and completed in 2012 with a secondary sun-shading lattice creating transient dappled shadows. Those who disapprove of the structure often compare it to Asia's most infamous ugly – and stinky – fruit, the Durian fruit.
Image source: yeowatzup/ Flickr
The Grand Lisboa AKA The Pineapple is situated in Macau — the Las Vegas of China. Even among the bright lights and glitter of the Mecau hotels and casinos, the Lisboa stands out. Owned by one of the richest men in the world Stanley Ho, who is not known for his conservative taste, he was probably dissapointed that his hotel looks more like a pineapple than a lotus leaf resting on a sphere as originally intended.
Even if it doesn't look as expected, The Lisboa doesn't fail to impress. The casino boasts 430 hotel rooms and suites, 268 gaming tables, 786 slot machines and one of its many claims to fame is that it is the first casino in Macau to offer Texas hold 'em poker. If this isn't opulent enough to impress you, there is a 218.08 carat cushion shaped, internally flawless D-color diamond (the largest in the world) on permanent display at the casino!
The National Centre for the Performing Arts was constructed for the Beijing Olympics in 2008. This gigantic orb like structure is made from glass and titanium, situated in a man-made lake. Intended to complement the historical buildings in the prime real-estate location of the Forbidden City, the building's nick-name is obvious — The Egg.
To enter the building vistors walk along a glass underground passage with views of the lake and the structure above. Beijing's egg costs around 470 million dollars and as a result each seat in the venue is worth a whopping $75,000!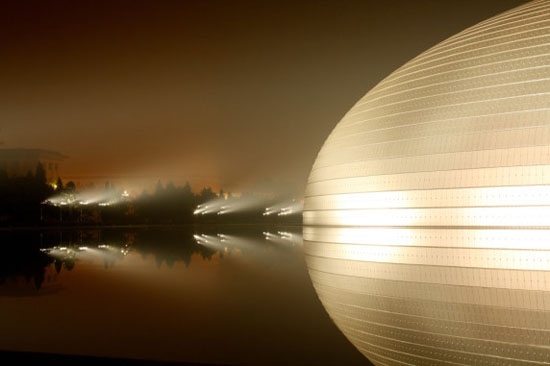 This one hardly needs an introduction as its name is true to form. This is The Elephant Building in Bangkok, Thailand — a high-rise elephant that's 32 storeys tall, complete with eyes, ears and a trunk. This isn't a pretentious structure pretending to be something that it's not. This is clearly an elephant — it's a mad piece of designing and the locals love it!
As architects create new buildings to rival those that came before, we're left wondering what else we can expect to see. Are you a fan of out-there designing or do you prefer more traditional builds? Maybe you've seen a fruity or obscure building that's made you look twice? Let us know your thoughts by getting in touch @RatedPeople or comment below!