According to some recent research by Plusnet, 41% of millennial homeowners are unlikely to do their own home improvements, and the majority will only book a tradesperson online. So, with 17 million millennials currently living in the UK, now is the time for tradespeople to boost their online presence.
What are millennials looking for in an online presence?
Over 55% of millennials (aged 23 – 38 at time of writing) avoid speaking to a tradesperson in person, or over the phone, wherever possible. Instead, they look at online reviews and social media posts to find someone suitable for their job. 1 in 4 say they even would not hire someone with no social media accounts!
How much money can I make by promoting my business online?
On average, millennials spend £320.22 on tradespeople annually, which is £29 more than the national average. With just two new customers per month, Plusnet says that tradespeople could add a massive £7,685 to their pay packet.
What kind of jobs are millennials looking for?
Although many millennials do get stuck into DIY themselves, it seems that those who choose not to favour the online route to find the help they need.
According to Plusnet, the millennial generation turns to professionals for jobs like painting walls (47%), but they're also interested in bigger projects too. In the Rated People Home Improvement Trends Report: 2020, we found that they're planning everything from building walls between rooms to installing new staircases this year.
How can I get my business visible online?
A quick and easy way to earn positive homeowner reviews of your work is to join Rated People, if you aren't already on the platform. We are the UK's number 1 online marketplace connecting homeowners with tradespeople. More than 50,000 tradespeople use our site to access over 1 million job leads posted by homeowners each year. Once you complete a job, the homeowner leaves a review of your work, which is added to your online profile page for future clients to see.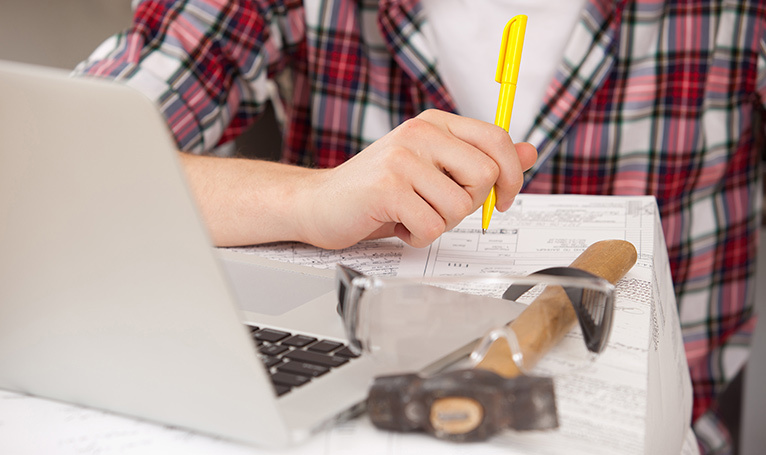 Alternatives include building a business website using one of the many DIY website options out there, but the most important thing is to have a social media presence. You should make regular posts to your business social accounts, whether that's Instagram, Facebook or Twitter, and showcase examples of your work with photos and videos. If you have a Rated People account, you should keep your profile updated with those images too. For help with optimising your profile, check out our Update your Rated People profile video.
For more advice on how to collect reviews, read our tips for collecting reviews and building your online reputation.
To read about sharing your ratings in social, head to our Trade Advice Centre.
If you'd like to find out more about a Rated People membership, you can get in touch with us.