Many businesses have been hit hard during the coronavirus (COVID-19) pandemic. The UK's unemployment rate has even risen to 5% for the first time in four years, according to Sky News. However, the trades industry has remained open and thriving during this time, due to the need for essential repairs and maintenance. Plus, many homeowners are choosing to adapt their homes to suit spending lots of time indoors, which is driving demand even further. As a result, we saw a 12% increase in the number of home improvement jobs posted on Rated People last year, compared to 2019.
To help you gain the skills that you need to get involved with the increase in demand for tradespeople, we've teamed up with Access Training to offer our tradespeople 20% off their trades training courses, through our Member Benefits Premium. Find out more about this exclusive discount below.
Enrolment on construction courses has grown by nearly a third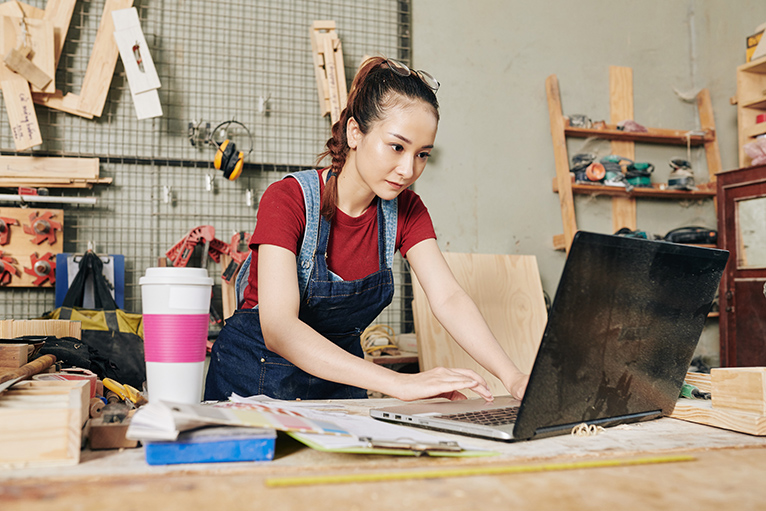 Those who have lost their jobs or are facing redundancy during the pandemic have jumped at the opportunity to retrain and join the growing trades industry. This has contributed towards a 29% increase in the number of people registering for Access Training's construction courses in 2020. Plus, Access Training hit plenty of other milestones across the board last year:
With tradespeople working in line with the government's safety guidelines, many homeowners across the country feel comfortable with having a tradesperson work in their home. Home repair and maintenance, plumbing and internal painting and decorating are amongst the most popular jobs that homeowners are hiring tradespeople to do right now.
4 out of 5 tradespeople on Rated People specialise in more than one area
It's not just new tradespeople that are benefitting from the increased homeowner demand, though. Most of our tradespeople currently specialise in more than one area. So, they have lots more freedom when it comes to choosing the work they want to pick up.
Not only does upskilling through trades training save you money over time, but it also helps you make more in the long run, by:
Getting rid of the need for expensive sub-contractors: When you or your employees gain new skills, it means you won't have to pay someone else to do those things you previously weren't able to.
Helping you earn a higher wage: Certain jobs attract more money than others. So, adding new skills to your business will mean you can pick those jobs up.
With a Rated People membership, you can cover multiple trades for one price. This is unlike some of our competitors who require you to pay to be visible under each trade that you're offering, which can make expanding your business more costly.
Get 20% off training courses now
Whether you're a tradesperson looking to expand your business with new services, or you're a complete newbie to the industry, there are plenty of Access Training courses to choose from. Access Training offers:
Live online learning: Theory training with industry professionals.
In-centre practical training and assessment.
Three years of guaranteed careers and employment support with a dedicated member of the team.
We're offering this trades training discount as part of our Member Benefits Premium. You must be a member of Rated People with an annual plan to be eligible for this offer. Call our team today to get access!
Access 75,000 leads a month, build your reputation online and get over 200 discounts a year.
Enquire now
If you're already a Rated People annual member, you can get your 20% discount right now! Simply log into your Member Benefits Premium account.