Trade
Why choose us
Why is Rated People better for tradespeople than a directory only service?
At Rated People, we appreciate the core role that tradespeople play when it comes to making home improvements. From building houses that become homes, to making sure they're safe, functional and beautiful, tradespeople are our hard-hat-wearing heroes.
Why should you choose us when it comes to marketing your business?
In a highly competitive online world, it can be tricky to decide on the best way to promote your company. Using a platform like Rated People can help make it easier to showcase your skills and services to homeowners while giving you access to regular work, when you want it.
We offer a unique service designed to meet, and flex to, the changing needs of trades businesses. We put you in control of finding work, as opposed to the limits of directory only listings services – where you have to sit back and wait for the phone to ring. We also offer a directory service if you want it, but with us, listing your contact details online is just one of the ways that you can find work.
Freedom and flexibility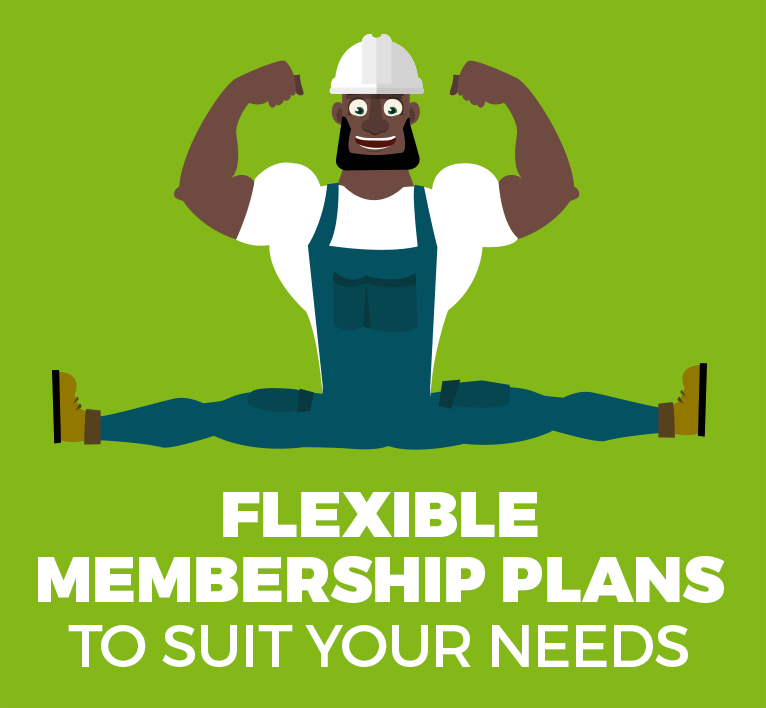 We give you the freedom to choose how long you stay with us. Instead of parting with a big lump sum upfront when you join, we allow you to pay monthly while giving you credit back each month to spend on finding jobs.
Paying per month instead of being tied into an annual subscription allows you to purchase as many or as few job leads as you want at any given time.
CALL ME BACK
If you're not familiar with our service, it's simple:
Homeowners post jobs on our platform – which we refer to as leads. You choose the leads you want and then pay a small fee to get instant access to homeowners' contact details. You can then make contact with the homeowner to arrange to quote by phone or email, or through our Trades app, which also includes tools to help run your business and communicate with homeowners, including our own 'chat' feature.
We work with you to tailor your monthly plan to match the actual amount you will realistically spend on leads, saving you money.
And, with our easy-to-use platform, you can access our services through our app or website, to browse job leads anytime and on the go. Lead times for work are included by homeowners in their job posts, so you have the freedom to choose leads to fill your diary into the future. This will give you job security for the future, so you can fit your work around your personal lifestyle and family.
The big fish in the small pond
As the saying goes, sometimes it's better to be a big fish in a small pond. With large directory services, homeowners tend to contact multiple tradespeople for quotes. But we only allow three tradespeople to buy a lead and with many leads available, on average homeowners receive 1-2 quotes. So, if your quote is good, you have a great chance of winning the work. Less competition for jobs also means a quicker time frame – you'll get hired quicker through Rated People because you will have access to homeowners' contact details immediately, and they won't be drowning in quotes when you get in touch.
Closed rating system
Unlike big directory services, we make our rating system as fair as possible by only allowing homeowners that have hired a tradesperson to leave a rating and review, whether through our site or in the past.
We make it easier for you to get work, without lots of reviews
As a tradesperson who advertises exclusively through a directory, the amount of jobs you secure is directly affected by the number of positive reviews you have. So, if you're just starting out or haven't grown your business as much as you could, Rated People is a great platform for you.
Your Rated People profile will feature all your reviews but the difference is that you can make the first move, and be proactive about securing work, instead of having to wait for customers to contact you. When you get in touch, if you have experience you can explain that you have a portfolio of work that you've done in the past, and that you're new to Rated People.
Your Rated People profile will be important when it comes to winning jobs as it showcases examples of your past work with a picture gallery. Even if you are new to our platform, homeowners will be safe in the knowledge you have gone through our vetting process, meaning you are starting from a great place.
CALL ME BACK
Helping you manage your business
Rated People is easier to use effectively than a directory service. Once you submit your details you will receive a welcome call from one of our friendly account managers. They will then explain everything to you in detail and discuss the best ways to support you and your way of working.
We will always be here to talk you through the process and run through the best payment plan options and how to get the most out of them. Rated People will help you to make your profile stand out from the get-go, so you can attract more customers.
Rated People tradesperson profile
A Rated People membership includes more than just access to leads and homeowners' details. We're dedicated to helping you reach your full potential and grow your reputation online, and include a business profile with your membership. This is where you can highlight your experience and showcase all your previous reviews, driving more business to you by increasing your online visibility. With a directory service option, we include a phone number so homeowners can make direct contact.
We do the marketing for you so you can focus on your job
SEO (search engine optimisation) will be built into your Rated People profile, which will make it easier for homeowners in your local area to find you when searching for tradespeople on Google or other search engines.
In short…
At Rated People, we pride ourselves in the way we work hand in hand to support our tradespeople. We have created a multifunctional platform where tradespeople come to find leads without any fuss and where you can also get help and support with running your business day-to-day.
We view ourselves as a partner to tradespeople and offer continuous support, help and advice, as you secure more work and develop your own business into the future.
Would you like to chat with one of our team for more info?
CALL ME BACK
---