7 September 2022
A student shares her experience
17-year-old college student, Gemma Grey (to protect the privacy of a minor, we're using a falsified name), is currently in the process of making her future-career decisions. With hopes to enter the field of zoology and conservation, Gemma reveals she never heard the trades being offered as a potential profession for her when she received career advice at school.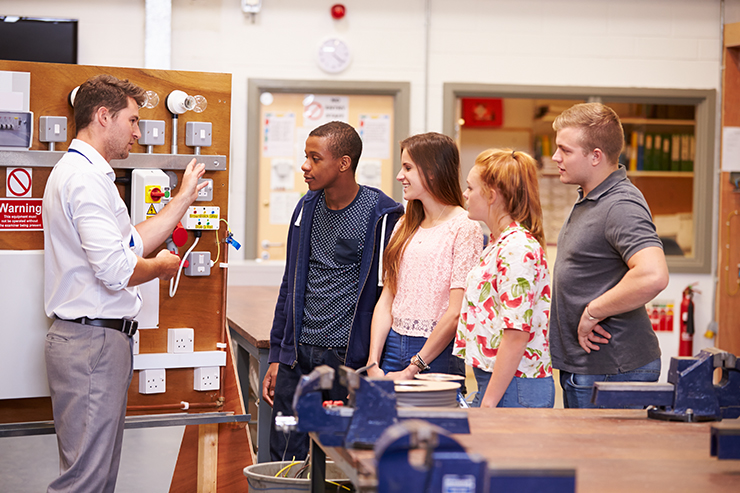 Limitations of in-school career advice
Despite having career advice in school and going to career days, where people from different industries came to speak with young students about their job and how others can get into it, the trades industry was never suggested to Gemma or her friends who are girls.
The main path that was suggested to her was university, and she says "from the advice I was given in school, I was told you can't have a successful job without having a higher education" which just isn't true."
The trades need to be promoted more in schools
Talking about the kind of advice Gemma was given on career days, she said: "At GCSE's where we had to make the decision to continue with A-Levels or go onto different courses, apprenticeships just weren't offered to us as a viable career path.
Apprenticeships definitely didn't feel like an option, as they were never offered, so it felt like A-Levels or nothing at the time."
Obviously, this all-or-nothing approach means some students fall through the gaps and many students miss out on brilliant careers.
Why the trades industry feels out of bounds
Gemma believes that the biggest barrier preventing her from entering the trades industry is the fact that it is so 'male dominated' and fears that 'fitting in' would be a great challenge. She also worries that getting a job in the trades industry would be difficult, as people may still believe that men are more qualified to carry out this type of work.
Gemma said: "It's a shame to feel that way because I definitely think there should be more women doing these jobs, but the barriers and stereotypes around it make it off-putting.
If apprenticeships were promoted more as an option and the opportunities were highlighted more, and all industries were offered to everybody (boys and girls), I think this would help to get more genders going into trades."
Head to our "If you've got the skills, we've got the jobs" campaign page here.