What brilliant timing. It's a viral happy accident! Almost exactly as the Duke and Duchess of Sussex stepped back as senior royals, we started our London Underground ad campaign featuring a ginger-haired (and bearded) model, who, according to tweeting commuters, looks strangely like Prince Harry. Did we accidentally hire a royal?!
Here's one of the tweets that kicked things off:
Good for you Harry! Everyone should learn a trade! 👍 pic.twitter.com/G5bLn4FORu

— Suzanne Azzopardi (@TheAzzo) January 23, 2020
For anyone who doesn't know (if that's possible!), Harry and Meghan's 'split' from the royals involved what some have called a 'Megxit' deal, stating that they will work to become financially independent from the crown.
Fair play to Harry, he didn't hang about on his mission for financial independence #Megxit pic.twitter.com/ACLpVhJjDp

— Emma Lindsay (@Wombleemma) January 23, 2020
We've loved reading all the tweets – with some seriously funny jokes about Harry's apparent new job as a tradesperson.
Prince Harry has adapted to his new life quickly pic.twitter.com/vjZK0amh9o

— Benedict Townsend (@BenedictTown) January 25, 2020
Although we'd love to see Prince Harry fit some kitchens and serve the country in a different way, we've had to confirm that yes, the man in our advert is unfortunately Simon Pengelly. He's a decent chap as far as we know and a real-life builder and actor, but not a prince.
Here's a few more tweets to brighten up your day: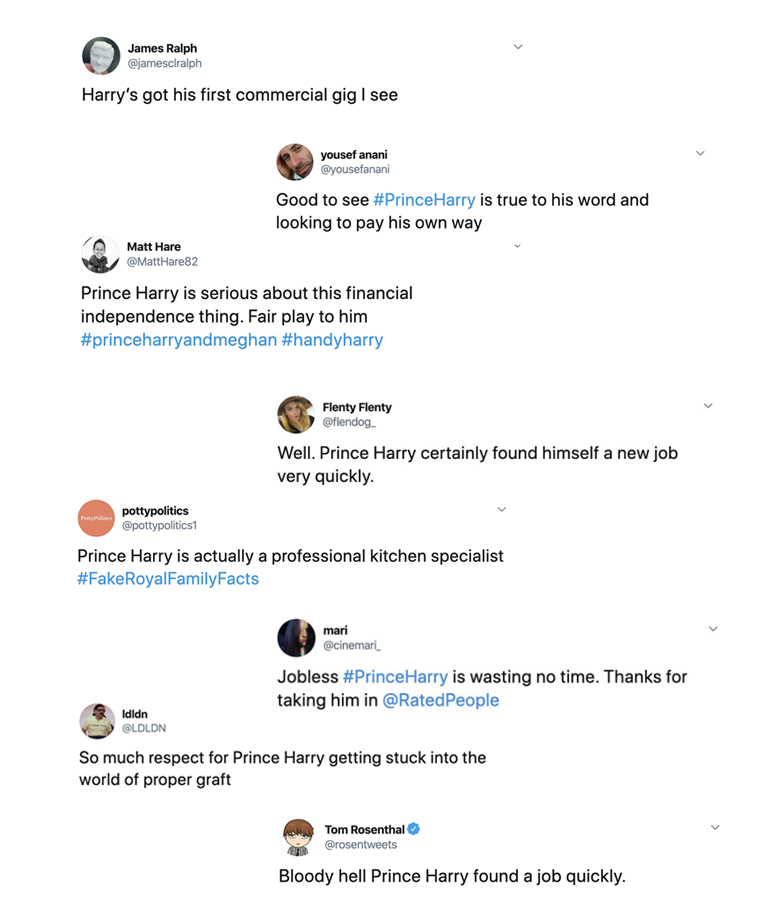 That was just the start. After Twitter went crazy, the press got involved!
Just in case there's any confusion, Simon's on the left. We caught up with him to get his thoughts on his new-found fame. You can read his interview here.
And then it went international….
So yes, we admit it – that isn't Harry in our advert and if we help you find a tradesperson, it's unlikely he'll pop round any time soon. But we're happy to help anyone looking to make a career change – including princes.
Are you a tradesperson with a celebrity lookalike? You could be in with a chance of being in a future ad, just like #HandyHarry. If you fancy your chances, why not enter yourself into our celeb lookalike competition for tradespeople, here.