The Rated People calendar guide to house and garden jobs, by season and month
Your home is your castle, and like every castle it deserves the best upkeep and care. So, from everyday repairs to seasonal pruning, annual pipe checks and larger home improvements, we've assembled a calendar of homeowner jobs. Think of it as a way of keeping one step ahead of things and a step ahead of the crowd, because we've factored in the best times to avoid the busiest periods for the tradespeople you need.
In the long term, this guide can save you both time and money, and help you to keep everything in your home and garden in tip-top shape.
Winter home maintenance jobs
January
Gardeners start to get busy in April and stay that way through the summer. So, January is a great time to start thinking about garden design and landscaping. Need a gutter installed or a wall putting up? Now's the time to get to work. The same goes for fencing jobs, they are often done in February so January is a good time to get yours checked – are they sturdy, or are they about to come out of the ground the next time there's some heavy wind? And, don't neglect indoor gardening – a pair of professional eyes can be key.
Who: Gardeners and Landscape Gardeners
February
Is the paint beginning to peel on the outside of your house? Or is the colour you painstakingly chose now five shades lighter than it was? If you're planning on doing any external painting, February is a great time to go to work. If you wait until spring, you may have a hard time finding outside painters, and summer humidity can actually slow the drying process, so it's a great idea to get ahead of the curve and finally paint that old shed or gazebo at the end of winer.
Spring home maintenance jobs
March
Everything comes to beautiful, blooming life in spring, so March is the ideal time to get your garden ready for summer. Many plants thrive at this time, so it isn't too early. It's also the moment to transplant any deciduous shrubs and trees and to fertilize shrubs and evergreens, remove winter mulch, and if you have a vegetable garden, prepare the soil for planting. If you need help planting a vegetable garden, or perhaps you've decided that you want to plant some trees, now could be the time for that too because after early April, good gardeners ca be hard to find!
Who: Gardeners and Landscape Gardeners
April
Is it about time that you gave those neglected trees in your garden some love? Tree surgeons get crazy busy in the summer, so get started early! Surgeons will prune and treat old or damaged trees in order to preserve them and even remove trees that may be rotting on the inside. Want a totally different look in your garden? Tree surgeons will also move entire trees and shrubs for you into that new configuration you saw on TV or in a magazine… And, humans aren't the only ones to catch viruses, so a good tree surgeon will also be able to detect and treat a pesky tree cold! In years with lots of snow or rain, you should also give your entire garden that once-a year check up.
Who: Tree Surgeons
May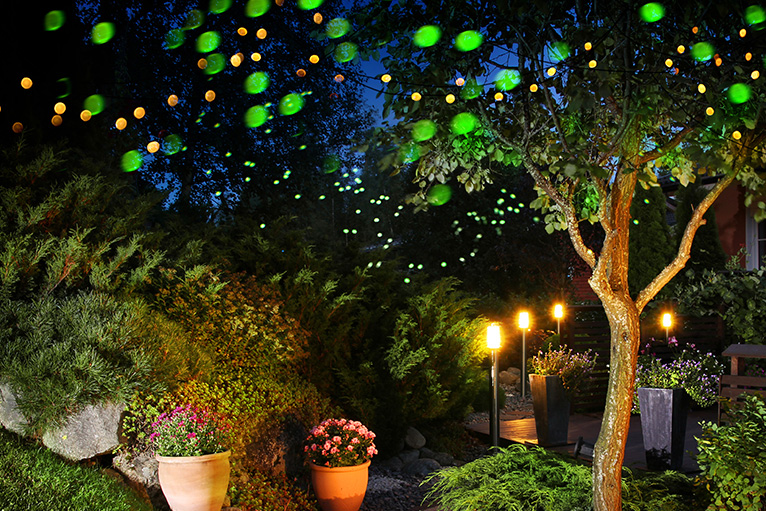 Planning on adding some tasteful outside lighting for romantic summer nights? External lighting specialists get busy toward the end of the year with security concerns in the lead up to Christmas, and with Christmas decorating of course, so spring is a good time to act.
Who: Electricians
Roof starting to sag? Afraid that leaks are just around the corner? Does it feel like Siberia in your loft, despite what you thought was "proper" insulation? If you're planning on having any roofing repairs or insulation done, you should get in touch with a good roofer in spring. The end of summer or going into autumn is getting late because that's when roofers see a big spike in demand, due to windy weather.
Who: Roofers
Summer home maintenance jobs
June
Avoid a nasty boiler leak or the risk of being left without heat when you really need it, by having your system checked outside of the autumn and winter peak time. Experts recommend having your boiler serviced once a year to make sure it's safe and functioning properly, including bleeding and filling it as needed. In the process, you'll keep your heating bills down and avoid costly repair work further on down the line, and probably get a better rate outside of the busiest months.
Who: Gas and heating engineers
July
If you're thinking about improving your security with CCTV or other home surveillance, summer is the perfect month to get started, or to upgrade what you currently have, because security specialists tend to get busy in autumn and early winter.
Who: Security specialists
August
Listen to those pipes! Summer is a great time to get ahead of the curve and prepare your pipes for winter. That includes insulating them (indoors and outdoors), fixing dripping taps or valves that might freeze in the cold weather, and fitting a smart leak detector or an automatic stop valve. Keep in mind that boilers can be responsible for frozen pipes, if they don't push enough heat through them – another good reason to make sure yours is serviced.
Who: Plumber
Autumn home maintenance jobs
September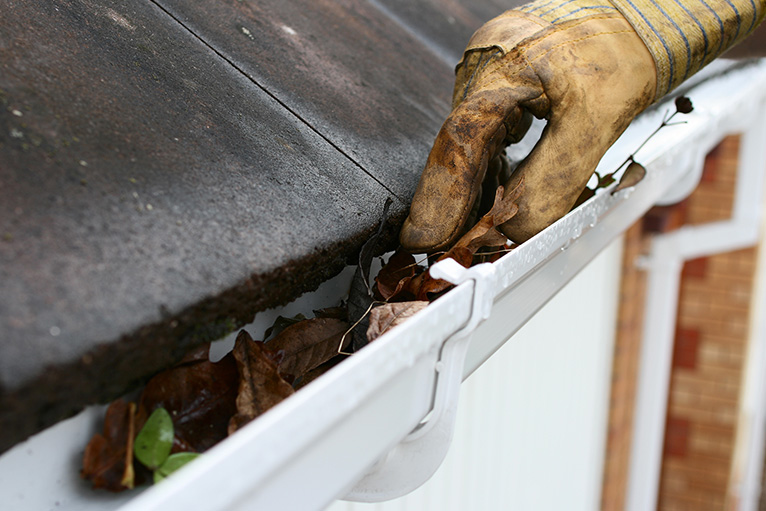 Time to check the gutters. If they're getting full, act fast because they can easily block and cause drainage problems. Experts recommend cleaning them at least once a year, if not twice, because leaves and moss build up quickly. Roofers get very busy in October so get in there early.
Who: Roofers
Autumn is also a good time to have your carpets cleaned. Ideally, they should be professionally cleaned at least once a year to stop allergens and bacteria from building up. A big bonus: well looked-after carpets last longer and also look better. Get them done before winter, while the weather is nicer and less mud and debris is being brought into the house. Drying times will be faster too.
Who: Cleaners
September is a great time to start planning building work because builders are extremely busy in summer, and at the beginning of the year. So, start thinking about it now for work to begin in October or November.
Who: Builders
October
Let's face it, winter is not a friend of your garden. So, get a head start, because there's plenty you can do to make sure that winter doesn't take too much of a toll, and gardeners have more time in their schedules in Autumn. You should protect small trees and plants with a plant fleece or cloche, but you can also make your garden look great in winter – introduce plants that suit the season – Witch Hazel comes in golds and reds and its flowers will survive the cold. A gardener can help you pick plants that lend themselves to a wintry scene, and they'll know which ones will suit your soil type.
Who: Gardeners
It's important to look after outdoor furniture. Need help building or repairing a shed? Your favourite garden furniture can last years if treated well so outside storage can be a great idea. Autumn is also time to clean, repair and tend to BBQs, patio sets, loungers and parasols, before storing them. Also make sure that your shed is free from splits in the roof, leaks or any warped wood panels. And, if you haven't yet, make sure your outside taps or exposed pipes are covered and insulated to stop pipes from freezing and bursting in winter.
Who: Handymen
It's a mouse! Fill mice holes so they can't come in once the temperature drops. You also need to clear outside wood and make sure that you seal food in bottles and packaging that mice can't nibble through – a handy man can help with all of those tasks.
And, spray for bugs and vermin to make sure you're clear before winter.
Who: Pest control
Internal painting? Painters get busy in summer, but it can often be too humid then for easy drying. So, better to do it in autumn. You'll also take advantage of the early light!
November
Bathroom and kitchen specialists see a big drop off in jobs from October until January when work starts up again. So, November is a great time to grab them.
Who: Bathroom fitters and Kitchen specialists
Jobs for the run up to Christmas
December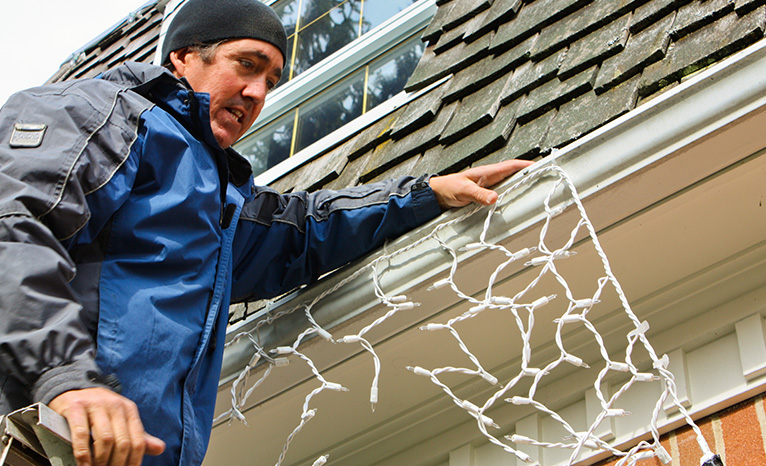 Get help with Christmas decorating, inside and out. Of course, you can do a lot of the work yourself, but a professional will help you get it done quickly and to a high standard, helping you arrange the best Christmas decorations in your neighbourhood.
Who: Handyman
As a matter of course, most trades see a large drop off in December, but many tradespeople want to be working. So, if you can put aside all the holiday madness and Christmas celebrations for a few days to think about home improvements, you'll have your pick of the crop.