UK holiday homes are in high demand, largely due to international travel restrictions, people wanting to support local tourism post-lockdown and the recent heatwave giving us a taste for a summer getaway! So much so, that many holiday home booking companies have seen a surge in bookings – Airbnb bookings have increased by 52% for summer 2021, whilst Welsh holiday cottage company Under the Thatch says some of its properties will make a year's earnings over the summer months.
As a homeowner, you can make thousands of pounds by letting out your current home for short-term stays or investing in a buy-to-let property to offer as self-catering accommodation. Find out what you need to do to your home before renting it out to holidaymakers, below.
Sort out your admin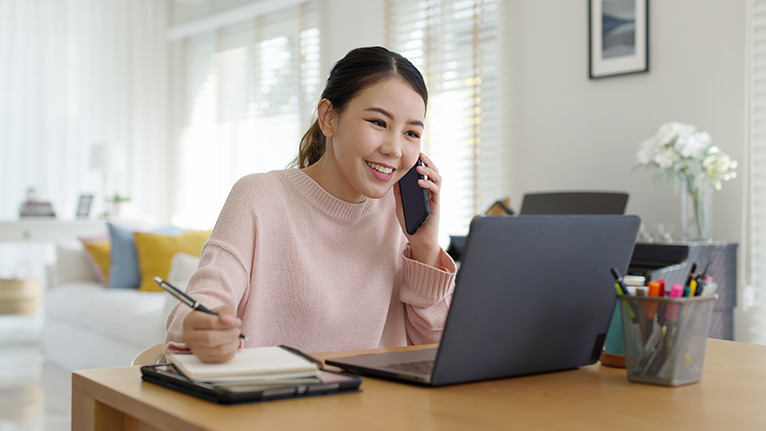 Check that you have permission from your mortgage provider, freeholder (if you're in a leasehold property) or landlord before letting your property out short term.
You're not legally required to take out holiday home insurance. But, it'll come in useful in cases of damage or theft. Speak to your home insurance provider to see if your home will be covered whilst you're letting it out. If your current policy doesn't cover short term lettings, you may be able to get it extended at an extra cost. Alternatively, you can get insurance from a specialist in lettings. Try using a comparison website to get a range of quotes.
Clean up and check up
Unsurprisingly, cleanliness is a common point that affects how high your guests rate you when they leave you a review after their stay. Many platforms allow guests to rate specific aspects individually – and a low cleanliness rating is the first thing that will put future guests off. So, consider hiring a cleaner to clean in between guests, as well as for one-off oven, carpet and window cleaning to keep your property spick and span. If you don't live near your holiday home, then getting a cleaner in is essential.
Some things you can do to make sure your property is health and safety compliant include:
FIND A TRADESPERSON
Secure your property and belongings
Self-check in is one of the top amenities that Airbnb guests want. With guests arriving all times of the day, a key safe outside the front door is a secure way to get your keys to your guests even if you're not around. Don't risk leaving keys under the doormat or being called out late at night to hand them over!
It's also important that you check all your locks, for the safety of your guests and to protect the property if and when it's vacant. Get a locksmith to replace any broken or stiff locks with a lock type that best fits your door. You could even get a smart lock, with features such as temporary keys which you can change for each guest, installed by a security specialist! Find a guide to locks in our blog post on top security tips from locksmiths.
Lock away any personal items and valuables in a home safe too, to get rid of the risk of damage by guests.
Increase your garden's curb appeal
Offering a beautiful outdoor space to relax in may mean you can charge your guests more. However, the upkeep required might be putting you off. Choose a low maintenance garden design to save you time and effort:
Swap a lawn that needs regular mowing, for gravel, a paved patio or a deck instead.
Choose shrubs, plants and flowers that offer year-round colour. You can see how a gardener will help you do that, in our video on how to make the most of your garden all year round.
Install bin storage to keep ugly wheelie bins and rubbish out of view.
Use outdoor tiles for your front path or porch area, as these often require less maintenance than paving. Plus, they can add a decorative touch to your holiday home's exterior, especially if they're neatly laid by a tiler.
Make your kitchen chef-worthy
The option to have a home-cooked meal on holiday and save money on eating out is one of the main reasons why people choose to stay in a holiday home over a hotel.
A beautifully designed kitchen can be expensive, so it's important that you protect your fixtures, fittings and equipment as much as you can. Install a hard-wearing worktop with heat and scratch resistance, to keep your kitchen looking appealing for longer. Materials such as granite, quartz, laminate and composite all have these properties; a kitchen specialist can advise you on the best one for your budget. Plus, make sure any utensils and equipment you provide are sturdy, so they won't need to be replaced as often!
57% of UK residents told us that they'd like to be more eco-friendly in 2021. So, to really appeal to your guests, implement as many green features in your holiday home as possible. One way to do this in your kitchen is to provide clearly labelled recycling and food waste bins.
Create a relaxing sleep environment in the bedroom
The bedroom is the room that your guests will spend most of their time in when they're indoors. So, comfort is the number one design principle to focus on in this room.
Hang blackout blinds or curtains and install double/triple glazing to block out light and noise at night. Soft bed linen, a good quality mattress and an all-season duvet are three relatively inexpensive ways to create the perfect sleep environment, too. Plus, painting the room in muted colours, like pastels, will add a sense of calm to the space.
FIND A TRADESPERSON
Offer a bathroom sanctuary
The bathroom should also be a relaxing space – and there are plenty of ways to do this, from cheap options to pricier alternatives. Replenish your bathroom with good quality towels and toiletries in between guests. If you want to go all out, get underfloor heating installed by a floor fitter, for a touch of luxury – it doesn't cost as much to run as you might think! Plus, your guests will especially appreciate it in the winter. Find out how much it really costs to run electric underfloor heating.
Add smart storage solutions in the hallway
Extra storage space will never go unappreciated, especially in smaller holiday homes. Placing a luggage rack, coat pegs and a shoe rack in the hallway is a great way to show your guests that you've really thought about how to be helpful. Plus, it'll encourage them not to drag dirty suitcase wheels or walk their muddy shoes on your carpet or flooring. A carpenter can craft a bespoke storage solution for you.
Declutter the living space
A living room painted in a neutral colour palette will appeal to all types of guests. Then, add a pop of colour through home accessories, to show your personality!
Declutter the living space of anything too personal, such as pictures of your family, to maintain some privacy. Instead, frame pictures of the local landscape or sights – it's a bonus if the artwork's done by a local artist! Candles are a great décor choice too, but they can increase the risk of fire. To be safe, choose electric LED candles instead.
Also, remember to provide instructions on how to sign into the WiFi, use the TV and use any other technology in your home.
Remember the finishing touches
It's the little things that'll set your holiday home apart from the competition. If you'd like to, it's nice to provide:
Seasonal items, such as hot chocolate in autumn.
Local information, such as restaurant recommendations, activity ideas and sightseeing tips, on a laminated sheet of paper.
Activities for a night in, like board games and puzzles. Parents will appreciate being able to use them to keep the kids occupied in the evenings!
Letting your neighbours know that you'll be letting your home out will go a long way in maintaining a good relationship with them. Consider any requests that they make, to keep the peace. It's also a good idea to ask your guests to keep the noise down after a certain time.
---