Last updated: 21st January 2021
It's important that we all follow the government guidelines on reducing the spread of COVID-19, or coronavirus. So, we brought together some top tips for tradespeople with the latest government advice, to help you keep yourself and your customers safe whilst you're working.
Since Boris Johnson's announcement in mid-May that "anyone who can't work from home, for instance those in construction, should be actively encouraged to go to work", the government has launched a Business Support campaign that promotes the latest business safety guidance and information about the financial support available.
The new safety guidance is broken down according to type of workplace. The key messages for the construction industry are around staying in fixed teams, keeping a safe distance and minimising contact:
The campaign also defines messages for tradespeople working in people's homes, which are geared towards only working around people that are isolating in emergencies and never if you are symptomatic:
Country-specific coronavirus rules
ENGLAND
The government's advised that tradespeople in England can carry out work inside people's homes during the national lockdown (in place from 5th January 2021). You are also exempt from the gatherings limit in a home, as long as you're there for work. This is as long as you, the homeowner and both your households are well and have no coronavirus symptoms. You must also follow the COVID-Secure guidance.
You shouldn't carry out work in a home if anyone in the household is self-isolating, unless the work is to sort a problem which is a direct risk to the household's safety, like emergency plumbing or repairs, and if you're willing to do so.
WALES
From Friday 20th December 2020, the whole of Wales is at alert level 4. The Welsh government has confirmed that tradespeople can legally enter a home for reasons such as carrying out repairs and maintenance, activities supporting a house move, gardening, domestic cleaning and construction work.
You should only work in a private home if you can do so safely. In addition, you, the homeowner and your respective households must also be well and have no coronavirus symptoms. You must also follow all the reasonable measures and the guidance on working in other people's homes.
The government recommends that no work is carried out in a household where someone is isolating, unless it is to repair a fault or to carry out an adaptation to allow the household to stay in their property. Take additional precautions in these instances, to keep both you and the homeowner safe. Public Health Wales can advise you in these specific cases. Find out more about the guidance for working in other people's homes on Gov.wales.
NORTHERN IRELAND
From Saturday 26th December 2020, additional restrictions are in place in Northern Ireland. The government has confirmed that tradespeople can continue to enter people's homes to carry out work such as repairs, installations and deliveries, unless they are specifically required to close under the regulations.
You should follow the public health advice and regulations whilst you're in someone's home, including keeping a 2-metre distance from the homeowner and their household. You shouldn't enter a home if you, the homeowner or anyone in either of your households have coronavirus symptoms. Read more about doing work inside private homes on NI Direct.
SCOTLAND
From 5th January 2021, mainland Scotland is in a temporary lockdown (some islands will remain at Level 3) meaning you can only leave your house or garden for an essential purpose. The Scottish government has confirmed that you can leave your home for work.
The Scottish government has also confirmed that tradespeople can enter other people's homes to carry out essential work, such as:
Utility (electricity, gas, water, telephone, broadband) safety checks, repairs, maintenance and installations (where they can't be delayed).
Repairs and maintenance that would threaten the health and safety of the household if not completed.
Deliveries, installation or repairs of key household appliances and furniture such as fridges, washing machines and cookers.
House move-related work, such as furniture removal.
Domestic cleaning for people in vulnerable circumstances and/or living with a disability, who are unable to clean their own home as a result of that circumstance or disability, in order to support a clean and safe living environment for them.
When working inside a home, you should follow the guidance on working safely, including wearing a face covering and maintaining social distancing. Work can take place as long as you, the homeowner and everyone in both of your households are well and have no coronavirus symptoms.
Going to work (if you can't work from home)
You should avoid public transport to travel, if at all possible.
Don't carry out any work if you or someone in your own household has coronavirus symptoms.
Don't carry out any work in a household that's isolating or where an individual is shielding, unless your work is to remedy a direct risk to the safety of the household. If your work is to remedy a direct risk, you can read about the additional steps you must take to ensure your safety and your customer's safety on Gov.uk.
Manage coronavirus risk so you can work safely
Carry out a risk assessment to make sure you're doing everything you can to eliminate the risk of COVID-19.
If you're a self-employed tradesperson or you have fewer than 5 people working for you, you won't have to produce any paperwork. You should stillshare the results with your customers.
If you're a larger business with 5 or more people, you'll need to consult with the health and safety representative selected by a recognised trade union. If there isn't one, then liaise with a representative chosen by your employees. Once the risk assessment has been done, you should display the government's certificate on your website. You should also share it with customers and your employees. You can find the template on page 7 of the government's PDF.
As part of coronavirus risk mitigation, assess whether all visits to customers' homes are essential or if work can be postponed. If you can, cut down on the number of visits to a customer by having phone or video calls with them instead.
How to prepare for a job
Keep in contact with the homeowner, so they're confident that you're working to keep them safe. You should:
Let them know what actions you're taking to protect them, as well as yourself.
Inform them if you have hayfever, allergies or respiratory conditions that could potentially make you sneeze, so they're not worried when you do.
You should agree with them how you'll go about your work safely before you turn up, particularly how you will maintain the the 2-metre distancing rule. When you're working in a household where somebody is clinically vulnerable, but hasn't been asked to shield, for example, the home of someone over 70, you should make arrangements with them to avoid any face-to-face contact, for example, when answering the door.
Ask them if they want you to take any extra precautions beyond what you've discussed, especially if they're classed as more vulnerable.
You could also ask the homeowner to clear the room that you're working in of any furniture, if they're able to. For example, if you're a painter/decorator, ask them to take down any photos from the walls.
Whilst it's important to keep in touch with your customers, you should still avoid close contact as much as possible. Some tradespeople have told us that they're asking for photos or a video of the problem that needs fixing, so they can provide more quotes over the phone. Our Chat feature is great for this, too.
Protective products to bring on a job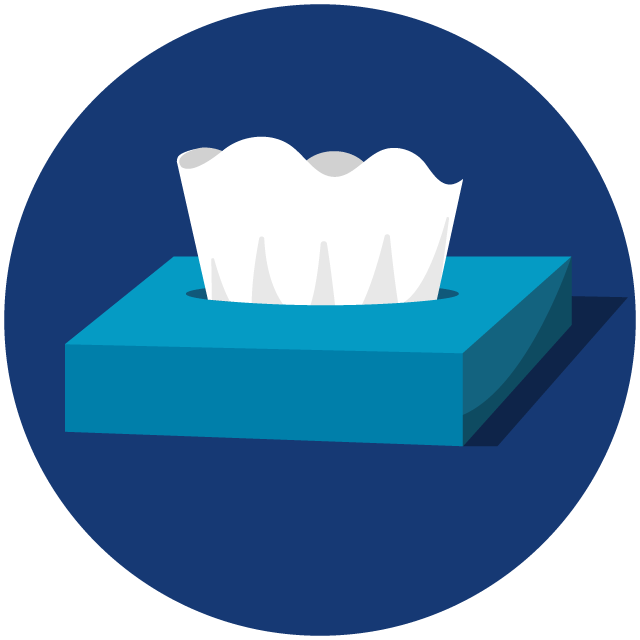 Tissues: to cover your mouth and nose if you cough or sneeze. If your hands are full, or it's not safe to use your hands, you can sneeze into the crook of your arm.
A plastic bag or bin liner: put all used tissues in the plastic bag immediately and wash your hands afterwards – this will save anyone else from coming into contact with potential germs.
Hand sanitiser: using soap and water is best, but if it's not available then use hand sanitiser.
A thermos and water bottle: bring your own drinks with you if you're working inside a house, to reduce contact with the homeowner.
How to keep safe whilst you're on a job
Regularly wash your hands with soap and water, for at least 20 seconds – liquid soap is better than bar soap.
Use hand sanitiser that contains at least 60% alcohol if soap and water aren't available.
Always wash your hands as soon as you get home from work.
If you happen to have protective gear, like safety goggles or a dust mask, you might want to use them, too.
Maintain the 2-metre distance from any household occupants at all times. You can read the government's tips for maintaining social distancing on Gov.uk.
Clean regularly touched objects and surfaces using your regular cleaning products. This will reduce the risk of passing the infection on to other people.
Don't touch your eyes, nose or mouth if your hands aren't clean.
If the weather allows, keep your windows open for fresh air and to keep clean air moving through the room.
Minimise the number of people making deliveries to the homeowner's property. You can do this by bulk ordering products from the same supplier, if possible.
Where you can't follow social distancing guidelines, you should think about whether that activity needs to continue. If it does, then you need to take further actions to help reduce the risk of coronavirus. For example, washing hands even more frequently, using back-to-back or side-to-side working instead of face-to-face where possible. You could also use screens and barriers to separate people from each other.
How to maintain social distancing in someone's home
If it isn't possible to maintain social distancing while working in the home then pay extra attention to equipment, cleaning and hygiene to reduce risk.
Assign working materials, such as tools or domestic appliances, to an individual and don't share them, if possible. If they need to be shared, they should be shared by the smallest possible number of people.
Ask that households leave all internal doors open to minimise contact with door handles.
Identify busy areas across the household where people travel to, from or through, such as stairs and corridors. Try to minimise movement within these areas.
Bring your own food and drink to households and have breaks outside where possible.
If there's more than one person working in a home, limit the number of tradespeople working within a confined space. Use a fixed pairing system if you have to work near each other, for example, during two-person assembly or maintenance. Employers should introduce fixed pairing and allocate the same tradespeople to a household for repetitive work.
What to do if you feel ill, or someone in your household is ill
Government advice is: if you have symptoms of coronavirus, you'll need to stay at home for at least 7 days. Find out more about when you can stop self isolation on the NHS website. If you live with someone who has symptoms, you'll need to stay at home for 14 days from the day the first person in the home started having symptoms. For advice on what you should do to recover, read the NHS guidance.
You should also let the homeowner know if you feel ill. Make it clear to them that you're self-isolating to keep them safe. Also, let them know when you'll be back in touch to rearrange the work.
Government coronavirus help for your business
The government recently announced a package of measures to support small businesses during this time. This includes cash grants, sick pay cover and the Coronavirus Business Interruption Loan Scheme, which you can apply for now. Read more on our Homeowner Advice Centre.
What to do now
Keep an eye on your emails and check our website for the latest updates to government advice and support. We'll keep this article up-to-date with the latest information.

Sign up to our Protected Payments service. It's a secure, digital payment method which gets rid of the need to meet with the homeowner in person to collect payment. Plus, your money is protected should the job be delayed, for example if either of you have to self-isolate. Find out more on our Tradesmen help page.
We'll continue to keep new job leads coming in for you to choose from. We've seen a rise in homeowners looking for gardeners, tree surgeons and more. Check out the latest job leads by logging into your Rated People account.
Note: Countries may approach the different phases of lockdown differently. This guidance is in line with the UK government's advice and is being followed in England. See the specific government websites for any differences.
Note: You must follow the restrictions for your local area. Find out the local restriction tiers for each area in England on Gov.uk. You can also view the UK government guidelines on Gov.uk.
Read more: Guidance for staying safe on a construction site.