Trade
Coronavirus: How to keep safe whilst working
Last updated: 26th March 2020
For FAQ's about coronavirus and using Rated People, head here.
For information on government support for trade businesses, head here.
With the government having recently released guidelines to reduce the spread of COVID-19, or coronavirus, it's important that we all follow the recommendations. So, we've brought together some top tips for tradespeople with the latest government advice, to help you keep yourself and your customers safe whilst you're working.
How to prepare for a job
Keep in contact with the homeowner, so they're confident that you're working to keep them safe. You should:
Let them know what actions you're taking to protect them, as well as yourself.
Inform them if you have hayfever, allergies or respiratory conditions that could potentially make you sneeze, so they're not worried when you do.
Ask them if they want you to take any extra precautions, especially if they're classed as more vulnerable.
You could also ask the homeowner to clear the room that you're working in of any furniture, if they're able to. For example, if you're a painter/decorator, ask them to take down any photos from the walls.
Whilst it's important to keep in touch with your customers, you should still avoid close contact as much as possible. Some tradespeople have told us that they're asking for photos or a video of the problem that needs fixing, so they can provide more quotes over the phone. Our Chat feature is great for this, too – find out more here.
Protective products to bring on a job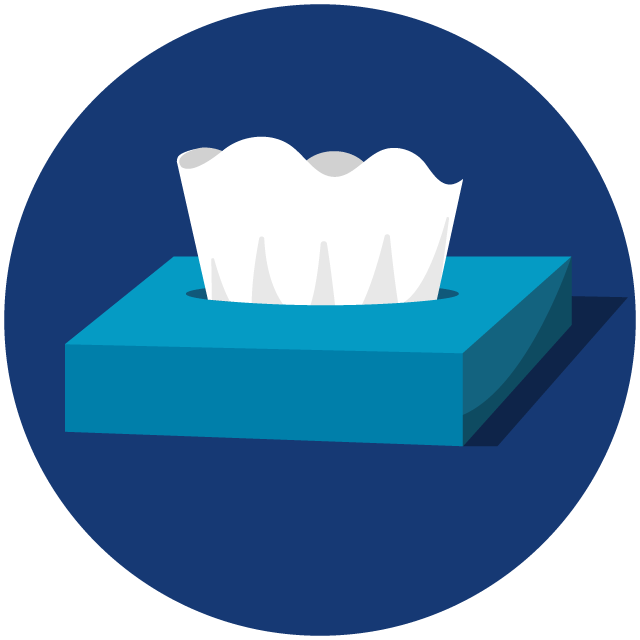 Tissues: to cover your mouth and nose if you cough or sneeze. If your hands are full, or it's not safe to use your hands, you can sneeze into the crook of your arm.
A plastic bag or bin liner: put all used tissues in the plastic bag immediately and wash your hands afterwards – this will save anyone else from coming into contact with potential germs.
Hand sanitiser: using soap and water is best, but if it's not available then use hand sanitiser.
A thermos and water bottle: bring your own drinks with you if you're working inside a house, to reduce contact with the homeowner.
How to keep safe whilst you're on a job
Regularly wash your hands with soap and water, for at least 20 seconds – liquid soap is better than bar soap.
Use hand sanitiser that contains at least 60% alcohol if soap and water aren't available.
Always wash your hands as soon as you get home from work.
If you happen to have protective gear, like safety goggles or a dust mask, you might want to use them, too.
Don't touch your eyes, nose or mouth if your hands aren't clean.
Also, if the weather allows, keep your windows open for fresh air and to keep clean air moving through the room.
To minimise the number of people making deliveries to the homeowner's property, bulk order products from the same supplier, where you can.
What to do if you feel ill, or someone in your household is ill
The latest government advice is: if you have symptoms of coronavirus, you'll need to stay at home for 7 days. If you live with someone who has symptoms, you'll need to stay at home for 14 days from the day the first person in the home started having symptoms. For advice on what you should do to recover, read the NHS guidance here.
You should also let the homeowner know if you feel ill. Make it clear to them that you're self-isolating to keep them safe, and let them know when you'll be back in touch to rearrange the work.
Government help for your business
The government recently announced a package of measures to support small businesses during this time. This includes cash grants, sick pay cover and the Coronavirus Business Interruption Loan Scheme, which will be available from the week beginning 23rd March. Read more here.
What to do now
Keep an eye on your emails and check our website for the latest updates to government advice and support. We'll keep this article up-to-date with the latest information.

Sign up to our Protected Payments service. It's a secure, digital payment method which gets rid of the need to meet with the homeowner in person to collect payment. Plus, your money is protected should the job be delayed, for example if either of you have to self-isolate. Find out more here.
We'll continue to keep new job leads coming in for you to choose from. We've seen a rise in homeowners looking for gardeners, painters, carpenters and more – check out the latest job leads here.
The latest government advice is that you can travel to and from work, where it's absolutely necessary and you can't work from home.
They have clarified that for tradespeople working in people's homes:
You can carry out work as long as you're well and have no symptoms, and can stand 2 metres apart from anyone else in the house. You shouldn't carry out work in any households that are self-isolating or if an individual is classed as vulnerable and being protected, unless the work is to sort a problem which is a direct risk to the safety of the household, like emergency plumbing or repairs, and where you're willing to do so.
View the government guidelines here.
For onsite workers:
Outside of work, tradespeople should follow the advice to stay at home wherever possible.
In Scotland, all building sites have been advised to close unless they involve an essential building like a hospital, and everyone, except key workers, have been advised not to go to work. However, tradespeople that work alone and provide community services, such as gardeners and window cleaners, can still complete jobs – as long as it's safe to do so. Tradespeople need to be able to follow the social distancing guidelines of standing at least 2 metres apart from another person.