We're not all blessed with sunshine all year round. In England, our home heating systems are our lifesavers, taking us through those long chilly nights. Take the right approach to heating and you'll keep your rooms nice and toasty but take the wrong approach and you could find that you're too hot, too cold or your energy bill skyrockets. Avoid central heating problems by making sure you're not making these mistakes with your heating.
Shunning your boiler
Your boiler plays a vital role in your heating system. It should be checked annually by a Gas Safe registered engineer to make sure that it's working safely and competently. By not booking in a service (which will cost you between £70 and £100 depending on your location and your boiler type), you risk increasing your gas bills – especially if you have an older boiler –by compromising on efficiency. Not only will you put yourself at risk of carbon monoxide poisoning, you'll increase the likelihood of a breakdown during a cold spell.
Improper radiator placement
Placing a sofa or a table in front of a radiator will stop the warm air from circulating around your room and present a potential fire risk. You'll be paying for the heating without feeling its benefits. If you can, leave several inches, ideally 6, between the furniture and the radiator and you'll notice the difference in no time.
Leaving extractor fans running
An extractor fan is designed to banish warm air. We've all been in steamy bathrooms or smoky kitchens and needed to reduce the humidity and cool the room down fast. Running the fan for five minutes will allow it to do its job and prevent mould in your home but be wary of using it too often. Your heating efforts will be wasted if you're routinely exposing yourself to cold air from outside.
Overnight heating
Climbing into a warm bed in a heated room is exciting but you'll warm up quickly underneath your bedsheet. Once you're asleep, you'll be unaware of whether you're feeling hot or cold too, so leaving your heating on overnight is another mistake worth avoiding. By having it switched on less frequently, you'll save money on your gas bill and you won't wake up in the middle of the night feeling uncomfortably hot. Switch to using a timer instead of leaving it on constant and switching it off infrequently, particularly in the winter months. The same technique applies for daytime heating. Well insulated houses warm up quickly, so make sure that your heating is turned off while you're away from your home. If you know when you're likely to be home, program the system to turn on half an hour to an hour prior to the time you expect to walk back in your front door.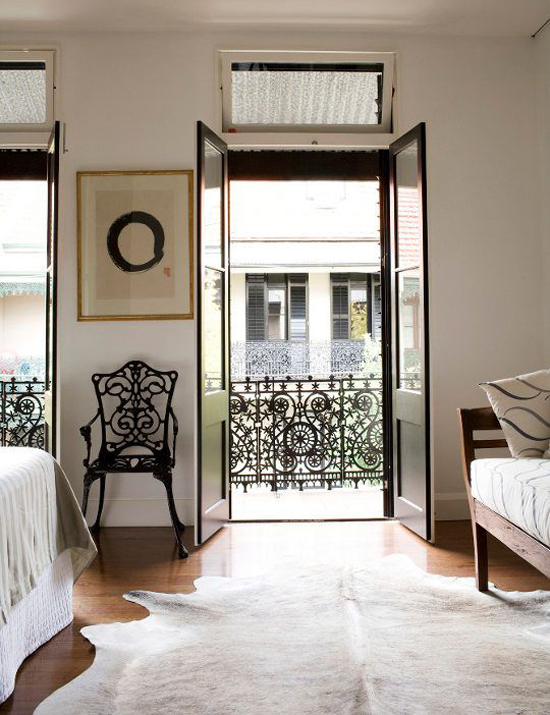 Image Source: desire to inspire
Poor draught-proofing
On average, we lose a third of our home's heat energy through windows and doors each year. In a worst case scenario, the poorly insulated home would involve a large amount of glass, which has either been left exposed or hidden behind blinds to generate privacy. Heavy curtains with thermal linings are ideal and you should make sure that your windows are secure from the elements. If you can feel a draught coming in as you stand by your windows, seal them with caulking and plug the gaps underneath your doors with draught-excluders.
It's also worth addressing your window frames and glazing, especially since it's easy to move into a home and keep the existing windows for years on end. You might not feel that heat is escaping but investing in new windows could help you to save heat energy and money long term. A single uPVC window would set you back £400 including installation costs, while a set of 12 would come in at between £4,500 and £5,500. By opting for double glazing you could save £170 a year in comparison to single glazing and low emissivity (Low-E) glass is best for drawing heat into your home while also preventing it from leaving, thanks to a metal oxide coating on an inner pane and little or no metal between the pane spacers.
For frames, wooden and composite (a timber frame covered in aluminium or steel) are very good insulators while aluminium, uPVC and steel pale in comparison. My material of choice would be composite as wooden frames are higher maintenance, requiring regular dusting and cleaning with warm water, as well as a new coating of paint every two years. If you live in a conservation area, period property or a listed building, remember that you'll need to speak with your local planning department to obtain clearance prior to changing your windows.
To find a Gas Safe registered heating engineer to help you with your home heating, post your job and up to three local tradesmen will contact you to help. You'll be emailed links to their individual profile pages, complete with previous customer ratings and recommendations, to help you decide who to hire.