From bright green wild grasses to vibrant quilts of moss, green roofs are a fantastic way to create new green spaces that brighten up your home and provide multiple benefits to you, simply by using that neglected square footage on your roof.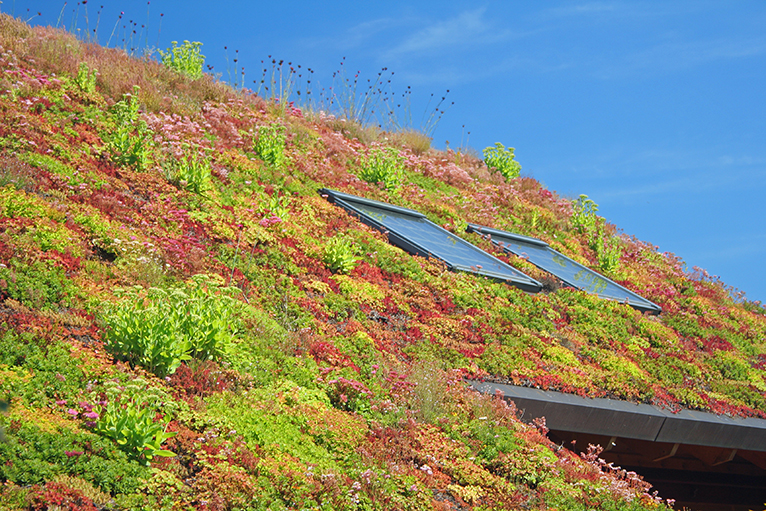 So what is a green roof? A green roof is a layer of vegetation planted over a waterproof membrane on a flat or slightly sloping surface – think city office block rooftops, your kitchen extension or that much-used garden office. Increasingly popular across the UK, a green roof is a clever way to take advantage of a seemingly unused space and turn it into a green haven.
5 Reasons You Should Consider Getting a Green Roof
There's no denying it: a luscious green space is beautiful to look at and it adds a natural element to your home's exterior. Interestingly enough, allowing nature into your space will not only increase your sense of well-being, but it will also increase the value of your property.
Green roofs increase the life span of your roof; by protecting the material underneath from weather damage they can double or triple longevity to up to sixty years.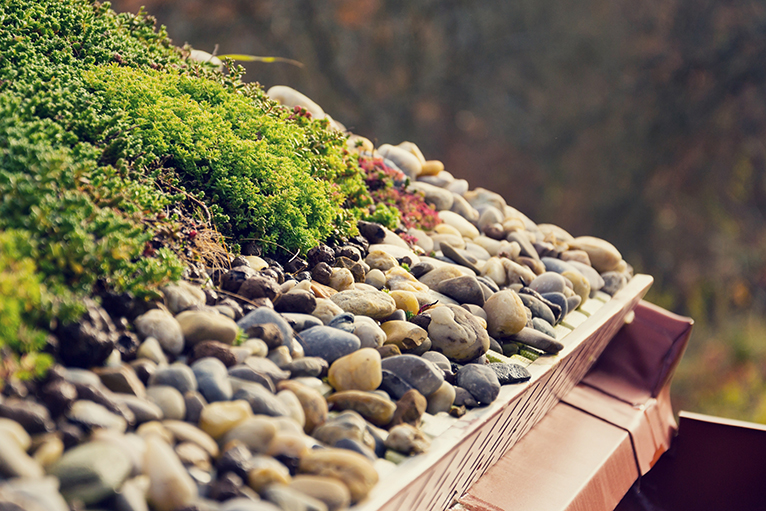 The covering of soil and plants improves roof drainage by slowing the flow of rainwater and is also a natural fire-resistant barrier, reducing both flood and fire risk.
Green roofs give better insulation, which will reduce heating bills, but their earth also absorbs a lot of sunlight and heat which lowers the temperature inside and outside the building.
Creating a green space on the roof has incredible benefits for nature; not only does greenery convert carbon dioxide into oxygen – improving air quality – but it offers a much needed habitat for insects, butterflies and birds.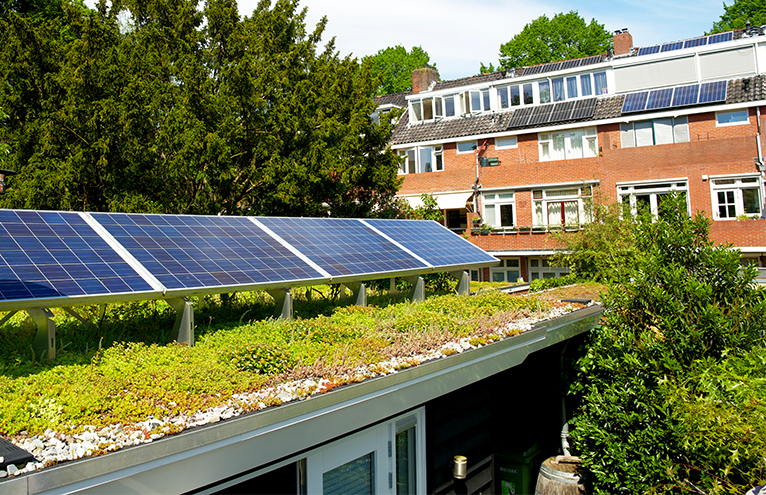 Whether you're an avid gardener looking for a project or you want to add some low-maintenance greenery to your unused space, there is a green roof design for you. Like a garden, green roofs need tending to ensure they flourish, so choose a high or low maintenance planting option that suits you.
A good way to decide is to get advice on the location, design and layout of your garden roof when you start planning. A professional can also help you navigate the challenges of a green roof; they can be more expensive than traditional roofs and they are heavier, so the roof and building must be able to bear the extra load.
So How Are Green Roofs Made?
It's easy! There are many specialist companies that make ready-to-install units or vegetation blankets that are simply added on top of a protective roof layer, so it's quick and you get to see the final green look straightaway. These ready-made solutions come in different types of composition meaning you can decide what you like and what suits your roof space.
Looking for a landscape architect or a roofing specialist? Find vetted, professional tradespeople by posting your job on Rated People.
FIND A TRADESPERSON
If you're looking for home improvement inspiration or advice on how to create a more sustainable home, check out our Home Improvement Trends Report.