It's that time of year again, when you evaluate the past 12 months and also start planning for the next year. Whether it's adding a feature wall that would give you that workout area you need in 2022, or you decide to turn your basement into a crafts room, make your home into the space you need to fulfil your goals in 2022.
Turn your basement into a hobby room
Dreaming of a music room where you can learn to play an instrument? Usually, our basements are forgotten storage spaces, filled with boxes and unused areas of our home. It's time to change this!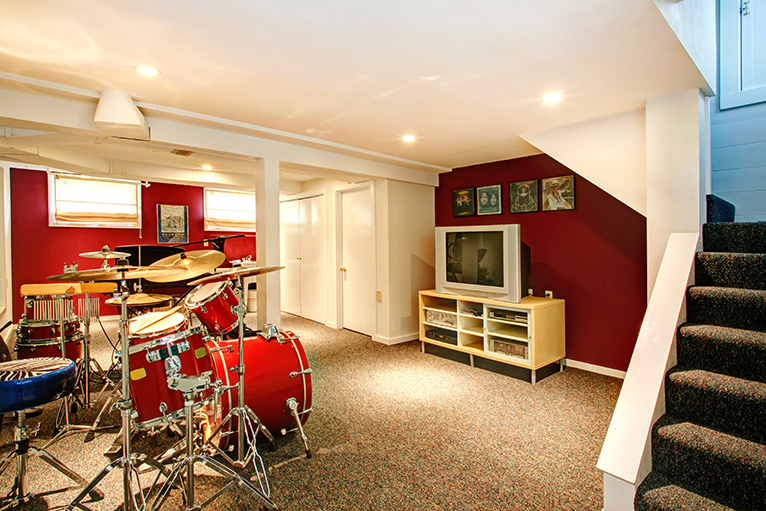 Transition your basement into a multi-purpose, functional room that can be used for living, working or entertaining. Redecorating your basement space will not only transform the area but increase the value of your home.
Thinking of a more ambitious update for your basement? Find a local builder on Rated People.
FIND A BUILDER
Become more eco-friendly and invest in sustainable style
Make your home a brighter, greener space in 2022. Spending time investing in sustainability for your home will not only help the environment but also in reducing costs overtime. Embrace healthier living in the new year by opting for natural, ethical materials like hemp or linens. These simple yet impactful swaps put quality over quantity.
Are you an art lover? Add a gallery wall
Spruce up your living or bedroom with plenty of personality in the new year with a personalised gallery wall. Whether it's family photos, customised prints or your own photography, this new year home resolution will make a fantastic home improvement.
Need to switch up your home decor for 2022? Find a painter and decorator for the job on Rated People.
FIND A PAINTER AND DECORATOR
Declutter your home and make some space
Start 2022 with a fresh new look by adding a modernised and minimal finish to your home.
Declutter your home to allow yourself to evolve its style and interior design, by deciding which things should stay or go. This resolution will leave your home a lighter, more productive space for 2022.
For help redecorating your home for the New Year, post a job on Rated People.
FIND A TRADESPERSON
---