The festive season is fast approaching, so now is the perfect time to start planning your holiday decorating ideas. This year's decorations don't have to be predictable, because with the right inspiration you can ditch the typical Christmas décor in favour of decorations that aren't so common. Your focus might be your indoor decorations, but it's important to also consider your home's exterior. Adding a custom wreath to your doorway is the ideal dose of holiday cheer that every home needs. Along with your doorway, adding a wreath and garland in your living room will help embody the holiday spirit throughout your home.
Whether you opt for a more simple style or a bolder one, a wreath and garland will instantly enhance your festive décor and it doesn't have to be predictable. Here are our top 5 ideas of unusual and different decorations for this season.
Time to redecorate for the holiday season? Find a local, trusted Tradesperson on Rated People.
FIND A TRADESPERSON
Unexpected bright colours
Christmas doesn't have to be synonymous with red and gold. Incorporating unusual colours into your Christmas décor will make your decorations stand out and suit your own personal preferences. Create a custom pink wreath this Christmas to transform your Christmas décor.
Want to revive your colour-palette for the festive period? Find a Rated People painter and decorator for the job.
FIND A PAINTER AND DECORATOR
Eucalyptus wreath
Tired of the same old style of wreath? Adding a eucalyptus winter wreath will continue the rustic aesthetic of your home into your exterior. Create a beautiful and unexpected impact this Christmas with this unique decoration.
Metallic wreath
Thinking of how to incorporate metallic hints of gold or silver into your Christmas décor? Look no further as with a mixed metallic front door wreath you can make the perfect statement piece.
For more holiday season inspiration check out our Christmas tree ideas for 2021 blog.
Lit up wreaths
Adding light features to your wreaths this season will immediately elevate your garland design. With the help of small lighting elements throughout your wreath, you can create a unique and luxurious design that will literally light up your home.
Want to upgrade the lighting in your home? Find an Electrician today on Rated People.
FIND AN ELECTRICIAN
Baubles wreath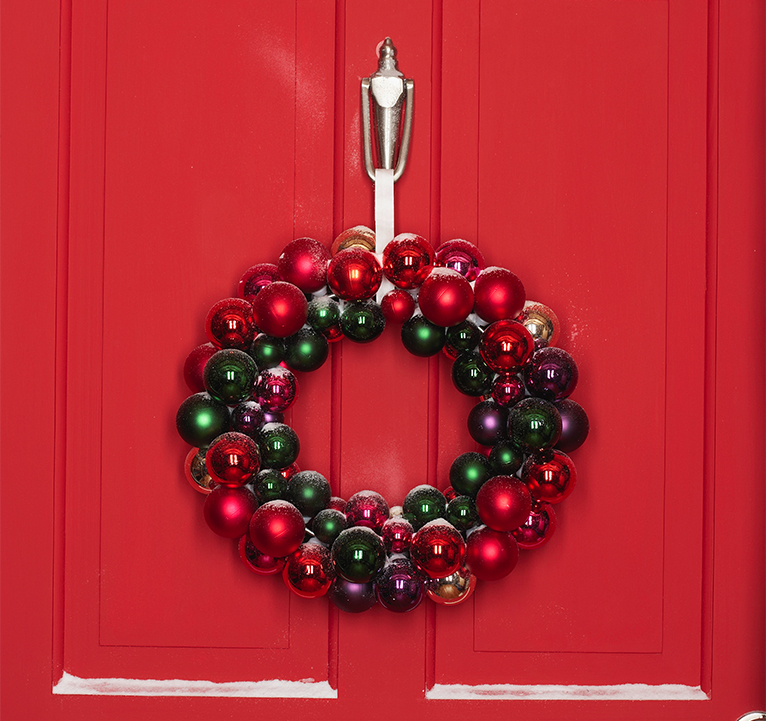 Decorative baubles aren't just for your Christmas tree. Customising your holiday décor with a bauble wreath is the perfect way to create a distinctive and impactful look this festive season.
Need some help redecorating your home in time for the holidays? Post a job on Rated People and receive quotes from our qualified and trusted tradespeople.
FIND A TRADESPERSON
---